Video surveillance privacy policy
Please read this privacy policy carefully. Here you will find important information regarding the processing of your personal data and your rights as recognised within the current legislation on the subject. We reserve the right to renew our privacy policy at any time due to corporate decisions, as well as to comply with eventual changes in legislation or jurisprudence. Should you have any queries or need any clarification regarding our privacy policy or your rights, please contact us via the channels indicated below.
You may request a copy of this policy to keep for your own records.

Who controls the processing of your data?
HOTELES PABISA SLU
Tax Identification Number: B57358202
Address: Avenida Fra Joan Llabrés, 10 in 07600 Playa de Palma, Majorca
What personal information do we collect? The data we process has been collected via the video surveillance cameras installed on the premises for safety reasons.
What do we use your data for? We will use the data captured for purposes of video surveillance and safety at the establishment.

How long do we keep your data? The data will be deleted within the period of one month counted from the moment in which the images were captured, notwithstanding, they may be stored for the period foreseen in the currently applicable legislation, for example, in the event of acts being committed that compromise the integrity of any person, property or facility.
Legal basis for the data processing: The legal basis for the processing of images captured via the video surveillance system is the legitimate interest in maintaining a safe and secure environment at the establishments.

Who can we share your data with? Your data will not be shared with any third party, except in the event of a legal obligation to do so.
What are your rights? You have the right to be given confirmation that we are processing your data and, in that case, to access that data. You can also request that your data be corrected if there is any inaccuracy or data is incomplete, and also request removal when, amongst other reasons, the data is no longer necessary for the purposes for which it was collected. In certain circumstances, you may request that processing of your data is limited. In this case, we will only process the data needed to formulate, qualify or defend any claim or when it is necessary to protect the rights of other people. In certain conditions, or for reasons related to your particular circumstances, you may also oppose the processing of your data. In this case, we will stop using your data unless there is a legitimate and urgent reason which prevails over your interests or rights and freedoms, or in order to formulate, qualify or defend a claim. Also, and in certain circumstances, you can request the transfer of your data to another data controller. In order to exercise your rights, you must send us a request accompanied by a copy of your passport or official identification or another valid document which accredits your identity, along with a recent photograph, by post to the address indicated in the section Who controls the processing of your data? You can find more information regarding your rights and how to exercise them on the following page from the Spanish Data Protection Agency website:
http://www.agpd.es/portalwebAGPD/CanalDelCiudadano/derechos/index-ides-idphp.php
The best experience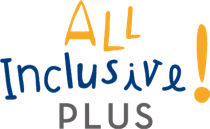 Enjoy the best all inclusive





with an exclusive programme
Book now