PABISA BIKES OFFERS ALL THE SERVICES YOU NEED TO TRULY ENJOY CYCLING IN MAJORCA.
Take advantage of our exclusive services to enjoy the best cycling tours on the island and discover Majorca in a different way! We are your specialists for the best cycling holidays in Majorca!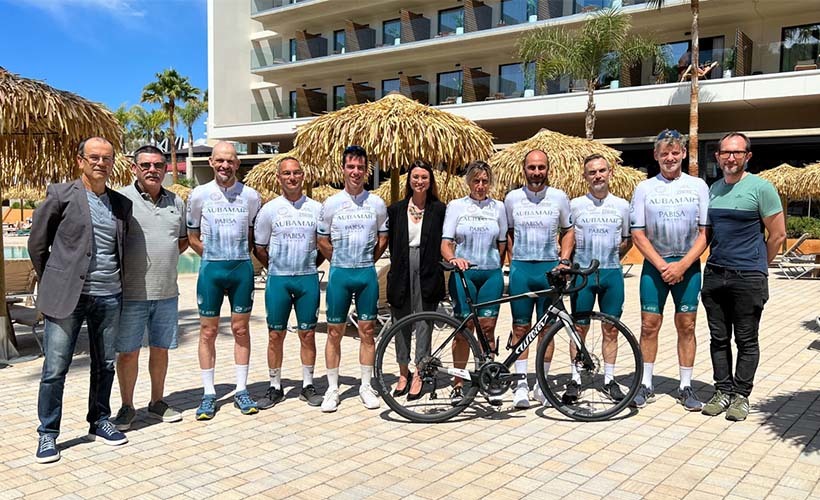 Cycling Team
Pabisa Hotels Cycling Team
Since the end of January 2019, Pabisa Hotels is now the main sponsor of the Arenal Cycling Club who are now known officially as Pabisa Hotels Cycling Team. The hotel chain and the club have signed a sponsorship agreement which will run until the 31st of December 2021.
The 20 racers in the Pabisa Hotels Cycling Team wear a kit with the Pabisa Hotels logo for all their races with the corporate colours of blue and orange. As well as being on the maillots and shorts of the riders, the branding of the hotel chain from Playa de Palma is also visible on the team cars, on the posters of the competitions organised by the club and on the website.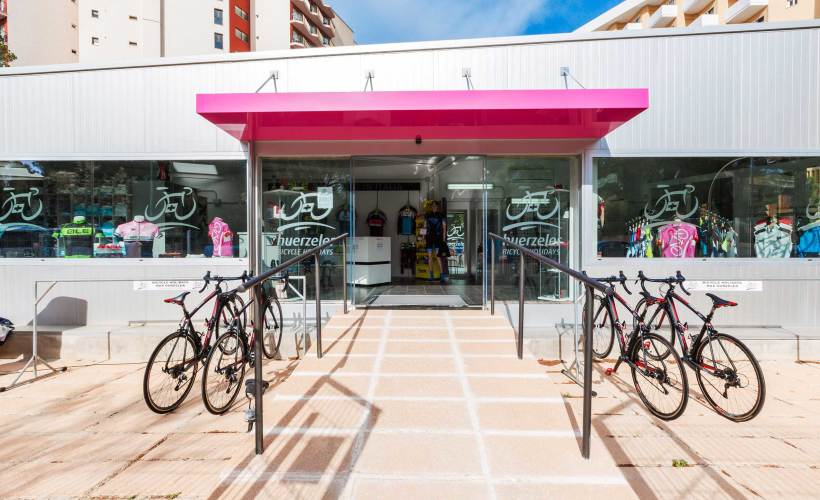 Max Hürzeler
Enjoy beautiful scenery, the perfect climate and the best accommodation with Pabisa Bikes at the Pabisa Hotels cycling-friendly hotels in Playa de Palma.
You can choose from the following cyclist packages from Pabisa Hotels, depending upon your needs and preferences for cycle tourism in Majorca. You can enjoy these packages when you stay at the hotel Pabisa Chico****, Pabisa Bali****and Pabisa Bali Park****SUP, all located in Playa de Palma, Majorca.
CYCLING PACKAGE SERVICES (cycle hire not included)
Assistance from the team at Bicycle Holidays by Max Hürzeler, including use of the workshop for basic bike maintenance.
Picnic for your cycling excursions (water, 1 sandwich, 1 piece of fruit)
Cycling map
Water bottle (0,75 l)
Map / card for cycle training
Cycle pump and tools
Wash station for bikes
Lock and numbered bike-hook at the bicycle storeroom
SAFETY REGULATIONS
At the hotel reception, all cycle guests will receive a lock with a number that coincides with a bike-hook in the storeroom in return for a 5€ deposit. We request that you only use the bike-hook assigned to you for your bike. Space to store your bike is reserved for you for your whole stay. You can use your own lock in addition if you prefer. Please store the transport case for your bike in your room or on the balcony. It is not permitted to take your bike up to your room.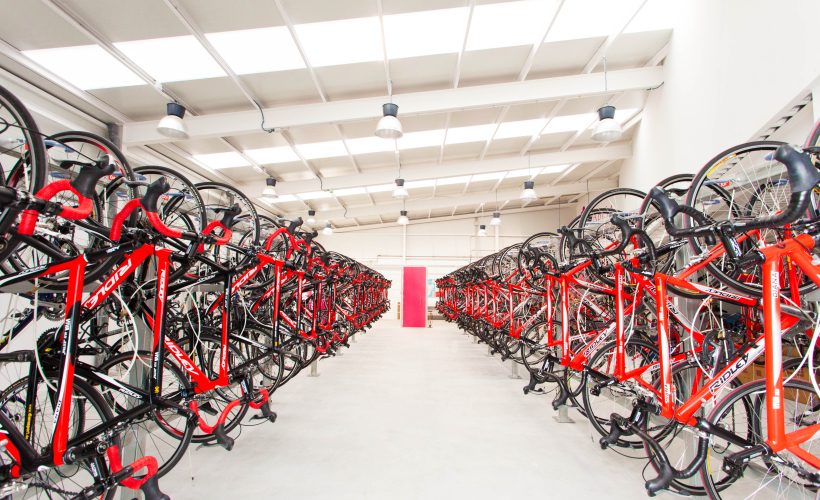 Pabisa Bikes
Our Majorca cycling offer includes the following services
Whether you bring your own bike or hire one you can take advantage of our cycle centre which covers some 500m2, has capacity for over 500 bikes and is fully equipped for the storage, maintenance and repair of bikes. Cycling in Majorca with every comfort and convenience!
Once you're with us you're free to arrange your own cycle excursions or, if you prefer, Pabisa Hotels offer the possibility of organised cycling excursions around the island.
Pabisa Hotels provides a large gym with a full range of machinery, especially chosen to suit our cycling guests, so that you can train during your free time. Enjoy our cycling-friendly hotels in Majorca!
At Pabisa Hotels we are aware of the importance of a healthy diet during a cycling trip and so we provide a delicious picnic for guests who decide to spend the day away from the hotel.
For the same reason, Pabisa Hotels provides our cycling guests with a specially adapted menu to meet their nutritional needs.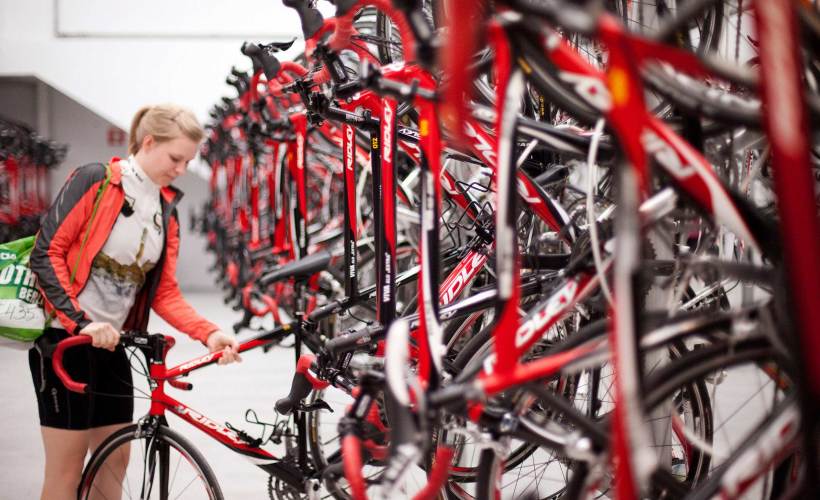 ROUTES
Discover the best cycle routes in Majorca and enjoy an unforgettable cycling holiday.
The island has the ideal characteristics for enjoying your favourite sport, cycling in Majorca. Admire the beautiful scenery, a pleasant climate all year round with an average 300 sunny days and first class accommodation. Unforgettable cycling holidays in Majorca!Discover the best cycle routes in Majorca that you can start from Playa de Palma. Cycling holidays in Majorca – An unforgettable experience!
Route 1: Arenal - Sa Sorda - Playa de Palma
Distance: 82, 9
Time: 3,75 h
Dufficulty: Baja
Full route: Arenal - s'Estanyol - Sa Sorda - Des Palmer - Sa Torre - Playa de Palma
Description: Circular route. Few climbs.
Start: El Arenal. Follow the MA-6014, at the junction with the MA-6015 turn right towards S'Estanyol and Sa Rapita. Head in the direction of Campos along the MA-6030. When you get to the roundabout take the third exit MA-6014, after a kilometre you need to take the Camí de Sa Sorda road. Then turn left and take Camí des Palmer. When you get to the junction with the MA-6015 there are two choices, the first is to head towards Llucmajor, and visit the town, or you can follow Es Camí d'es Palmer and turn left to take Camí de Sa Torre. After this road you follow the MA-6014 which will take us along the descent to Playa de Palma.
Route 2: Ruta: Arenal - Ses Salines - Arenal
Destance: 91,2 km
Time: 4 h
Difficulty: Medium
Description: Circular route
Route 3: Playa de Palma - Orient - Playa de Palma
Description: Playa de Palma/Pla de Na Tesa/Sta. Maria/Bunyola/Orient/Alaro/Lloseta/Sta. Maria
Route 4: S'Arenal - Campos - Felanitx - Sta María - S'Arenal
Destance: 121,7 km
Time: 5 h
Difficulty: Medium-Hard
Descripction: Circular route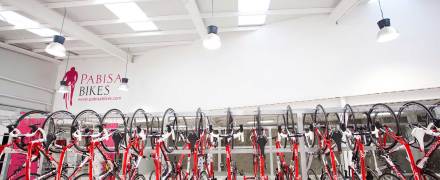 Bikes
BENEFITS AND SERVICES
STORAGE AND CONVENIENCE
MAINTENANCE AND REPAIRS
ORGANISED EXCURSIONS
TRAINING GYM
SPECIAL MENU
DELICIOUS PICNIC
Encouraging cycle tourism
Before becoming the main sponsor of the veteran cycle club presided over by Tomeu Bestard, Pabisa Hotels had sponsored several of their trials since 2012. The contract signed by the president and CEO of Pabisa Hotels, Onofre Pascual, demonstrates the growing commitment to cycling in Majorca by the company.
In addition to supporting the Pabisa Hotels Cycling Team, the hotel chain also provides a complete cycle station within its facilities, Pabisa Bikes, thanks to a collaboration with Bicycle Holidays. The Pabisa Hotels product offer includes, amongst other services, holiday packages, menus and picnics especially designed for the cycling guests staying in our hotels,
Pabisa Hotels Cycling Team takes part in every race and trial on the Balearic calendar – from the road races to MTB, cycle-cross and track, as well as some international races such as the UCI GF World Series. The 20 cyclists in the team belong to the Sub-23, Elite, Master-30, Master-40, Master-50 and Female categories.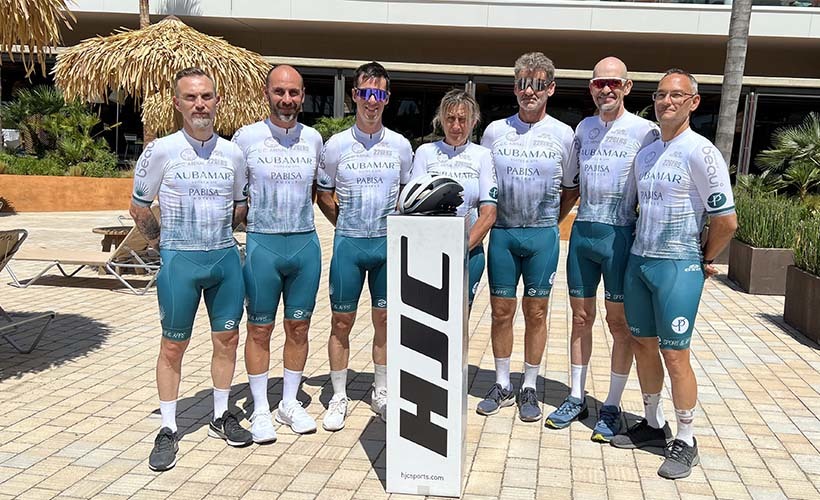 Bike station opening times
The Pabisa Bikes cycle station (situated just behind the Pabisa Bali) is open daily between 9:00 h and 11:00 h and in the afternoon between 17:00 h and 19:00 h. At the cycle station you can find cycle hire, workshop and a cycle accessory shop. At the new shop you can purchase any type of cycle clothing with every style and size for both men and women. Also, of course, drinks and energy bars to make your route a little easier, as well as mugs, caps and many more merchandising products from Max Hürzeler Bicycle Holidays. The boutique staff will also provide information about routes and guided group tours available from Playa de Palma. We also have many new features at the Pabisa Bikes cycle station; this year we present our new "full carbon" bike, that includes Shimano Ultegra, 11 speed, 2 chainrings and it weighs 8kg. The other two types of cycle available for hire are in aluminium and carbon fibre, that also include the Shimano Ultegra, 10 speed, 3 chainrings and a total weight of just 8.5kg and, the "fitness" bike for all the less experienced cyclists which includes the Shimano Tiagra, 10 speed, 3 chainrings, and weighing 9kgs.
Bicycle Holidays and Max Hürzeler, world champion and founder, joins Pabisa Bikes (Hoteles Pabisa) to show their clients that the island is ideal as a training destination for holiday cycling. Enjoy stunning scenery, the perfect climate and the best accommodation with Pabisa Bikes at Pabisa Hotels in Playa de Palma. Enjoy the perfect cycling holiday in Majorca!
1 week: 30,00 € / Additional days: 4,00 €/day (Compulsory cycling package)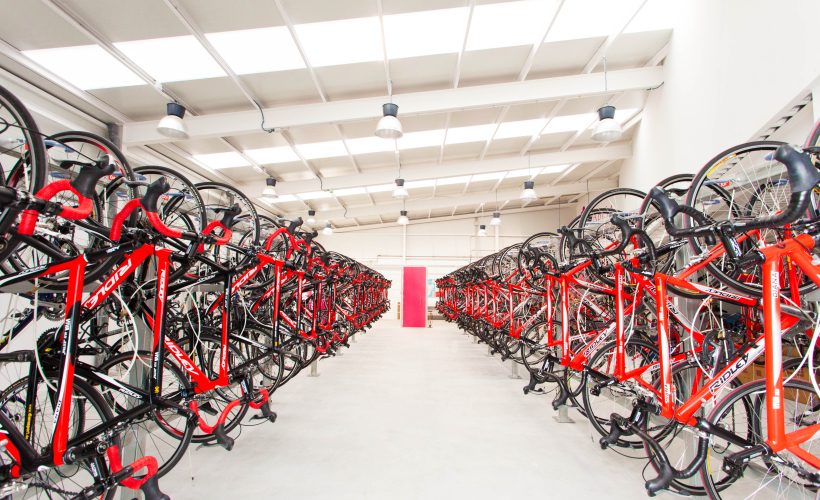 Our cycling-friendly hotels in Majorca
If you love cycling and want to enjoy the ideal destination that is Majorca, Pabisa Hotels offer you the best cycling-friendly hotels on the island.
Pabisa Hotels and its specialised cycling-friendly hotels stand out for the high level of service provided. Firstly, the location of our hotels in Playa de Palma, Majorca is a privileged position as a base for cycle tourism on the island. And, every one of our cycling-friendly hotels in Majorca provides a full range of services so that you can enjoy the perfect stay with a gym at your disposal, special menus for cyclists and a cycle centre for maintenance, storage and cycle repair.Another benefit of the island is the wonderful climate, allowing you to enjoy our hotels for your cycling holidays all year round, as the island has an average of 300 days sunshine, that is 2.983 hours of sunshine per year.
The Pabisa Hotels in Majorca are especially designed to please our cycling guests. The hotel Pabisa Bali**** has a new cycle station which covers some 500m2 with capacity for over 500 bikes, the Pabisa Chico**** provides storage space for some 80 bikes and the hotel Pabisa Orlando***SUP also provides storage space for approximately 90 bicycles.