Located in Playa de Palma
Your stay at Pabisa Sofia will be synonymous with fun and entertainment in Playa de Palma. A 3*Superior Hotel in an exceptional location in the best part of Playa de Palma, with sea view rooms and every facility you could wish for to enjoy a solo break or a fun-filled holiday with your partner or friends, enjoying all the activities and entertainment on offer inside the hotel and in the surrounding area.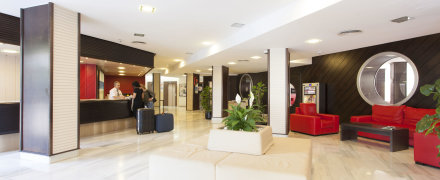 Hotel Pabisa Sofía
Hotel located in Playa de Palma
The Hotel Pabisa Sofia in Playa de Palma provides everything you need for fun and entertainment with the beach just 300 metres away and the historic city centre of the capital, Palma de Mallorca only 12 kilometres from the hotel.
BOOK AT PABISA.COM FOR EXCLUSIVE BENEFITS
BEST PRICE GUARANTEED
Room selection priority
FREE WIFI
50% DISCOUNT ON SAFETY DEPOSIT BOX HIRE
FREE LATE CHECK-OUT (SUBJECT TO AVAILABILITY)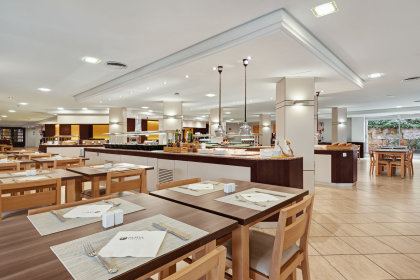 GASTRONOMY
At the Hotel Sofía in Playa de Palma, you can enjoy our varied continental breakfast buffet, with wholemeal products and show-cooking. At midday there is a hot and cold buffet with show-cooking and a good selection of desserts and in the evening an extensive hot and cold buffet with show-cooking dishes prepared while you watch. Twice a week there are themed buffets in the evening (more information at reception).With our All Inclusive Plus Service, you can enjoy cakes, sandwiches and baguettes, coffee and biscuits and drinks at the hotel bar during the times stated. With the All Inclusive Plus programme you can also use additional services outside the complex. Find out more about the Pabisa All Inclusive Plus Programme.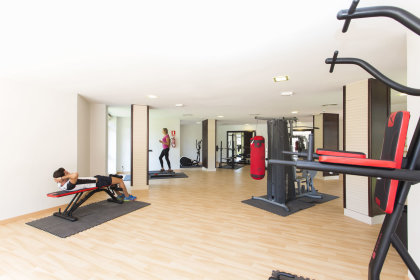 ENTERTAINMENT
The Hotel Pabisa Sofía in Playa de Palma has everything you need for fun and entertainment. Just 300 metres from the beach and 12 km from the historic centre of the capital city, Palma, and with the famous Bierkönig only metres away. During the day, at Amrum Beach Club you can enjoy the delicious cuisine and play minigolf at the fantastic 54 hole course, with different levels. Close to our hotel you will also find the spectacular marine park Palma Aquarium and the largest water park on the island, Aqualand. Don't miss out on free entrance tickets and other specials in each of these establishments when you book your stay with the All Inclusive Plus programme. The best All Inclusive in Playa de Palma, offered to you by Pabisa Hotels.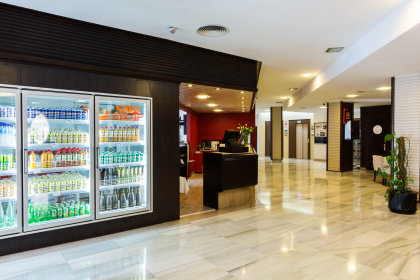 THE HOTEL INCLUDES
Restaurant
Bar
Computers with internet access (for a fee)
Free WiFi zone
Outdoor swimming pool
Free sun loungers and parasols in pool area
Snack bar (only open during the summer)
Beach volleyball court
Table Tennis
Gym
Conference Room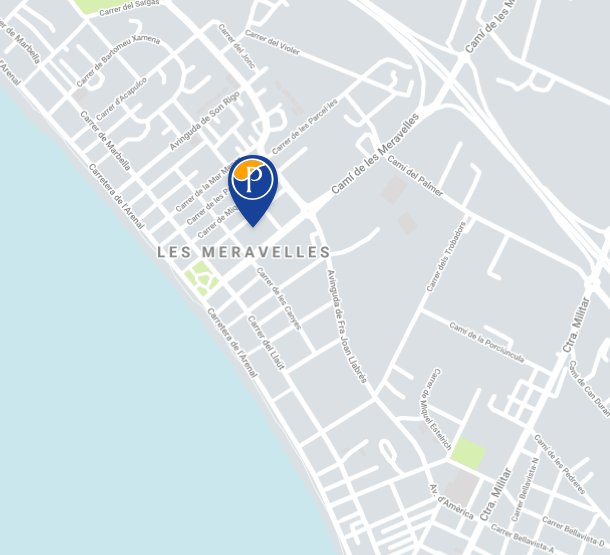 Playa de Palma
The best location in Mallorca
C/ San Ramón Nonato, 14
07610 · Playa de Palma · Mallorca · Illes Balears · España
T: +34 971 26 16 73 · F: +34 971 26 72 28
---
Quality certificates
The best experience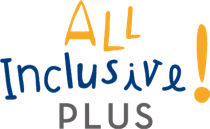 Enjoy the best all inclusive





with an exclusive programme
Book now