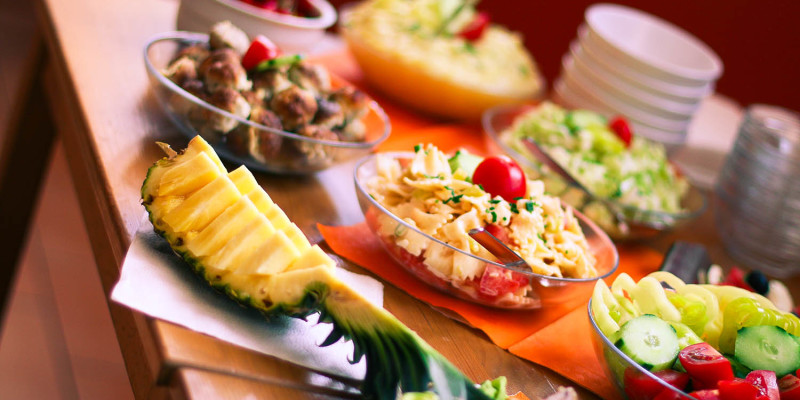 Buffet Breakfast Continental breakfast with a wide variety of products, including wholemeal, and show cooking. Opening times: until 11h and from 11h to 12h at the bar.

Buffet lunch Hot and cold buffet at lunchtime with a great variety of dishes, show cooking and a selection of desserts.

Buffet dinner Hot and cold buffet at dinner with show cooking where dishes are prepared à la minute and a themed buffet is presented twice a week.

Buffet Snacks Between 11h and 13h there are sweet snacks available at the snack buffet.
From 11h to 15h sandwiches are provided.
From 15h to 17h biscuits and coffee are served.