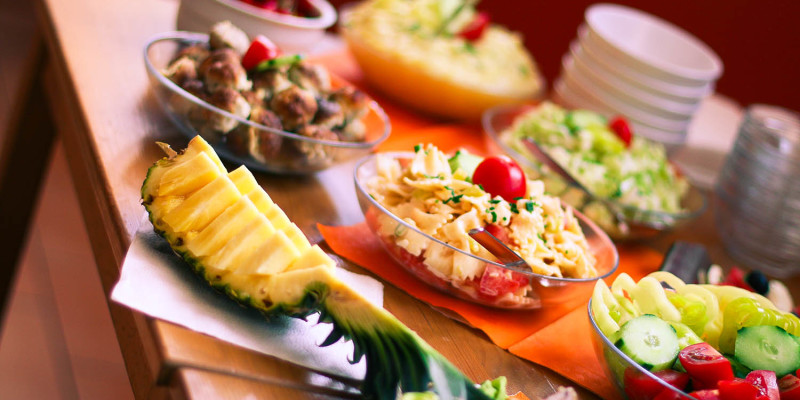 BREAKFAST: until 11 a.m. Continental buffet with a variety of products, including whole meal and live cooking.

LUNCH:Buffet with a great variety of hot and cold dishes, live cooking and a selection of desserts.

DINNER: Hot and cold dishes at the buffet and live cooking.

SNACKS AND SANDWICHES: 11 a.m. to 3 p.m., coffee and cake: 3 p.m. to 5 p.m

Drinks Unlimited non-alcoholic drinks. Alcoholic drinks limited to 3 during each lunch and dinner service.