Pabisa Hotels Cycling Team
The new sponsor of the Arenal Cycling Club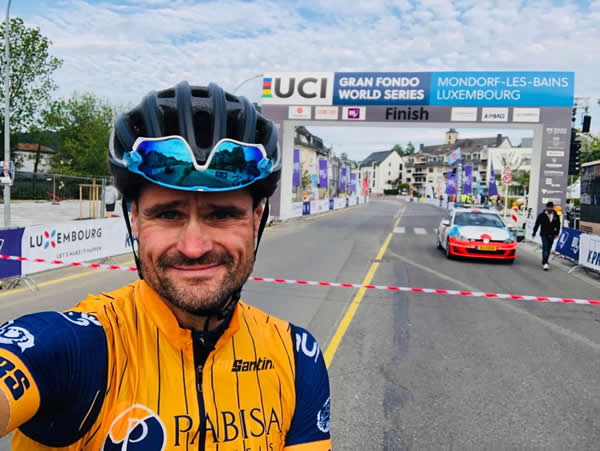 Since the end of January 2019, Pabisa Hotels is now the new sponsor of the Arenal Cycling Club, who are now officially known as the Pabisa Hotels Cycling Team. The hotel chain and the club have signed a sponsorship agreement that extends until the 31stof December 2021.
The 20 members of the Pabisa Hotels Cycling Team will be wearing the new kit at all races showing off the Pabisa Hotels logo and the corporate colours, blue and orange. As well as being on the team maillots and shorts, the branding of the hotel chain from Playa de Palma will also be visible on the team cars, on the posters for organised events and on the website.
Encouraging cycle tourism.
Before becoming the main sponsor of the veteran cycle club presided over by Tomeu Bestard, Pabisa Hotels had been sponsoring some of their trials since 2012. The contract signed by the president and CEO of Pabisa Hotels, Onofre Pascual, demonstrates the growing commitment to cycling in Majorca by the company.
In addition to supporting the Pabisa Hotels Cycling Team, the hotel chain also provides a complete cycle station within its facilities, Pabisa Bikes, thanks to a collaboration with Bicycle Holidays. The Pabisa Hotels product offer includes, amongst other services, holiday packages, menus and picnics especially designed for the cycling guests staying in our hotels,
Pabisa Hotels Cycling Team takes part in every race and trial on the Balearic calendar – from the road races to MTB, cycle-cross and track, as well as some international races such as the UCI GF World Series. The 20 cyclists in the team belong to the Sub-23, Elite, Master-30, Master-40, Master-50 and Female categories.