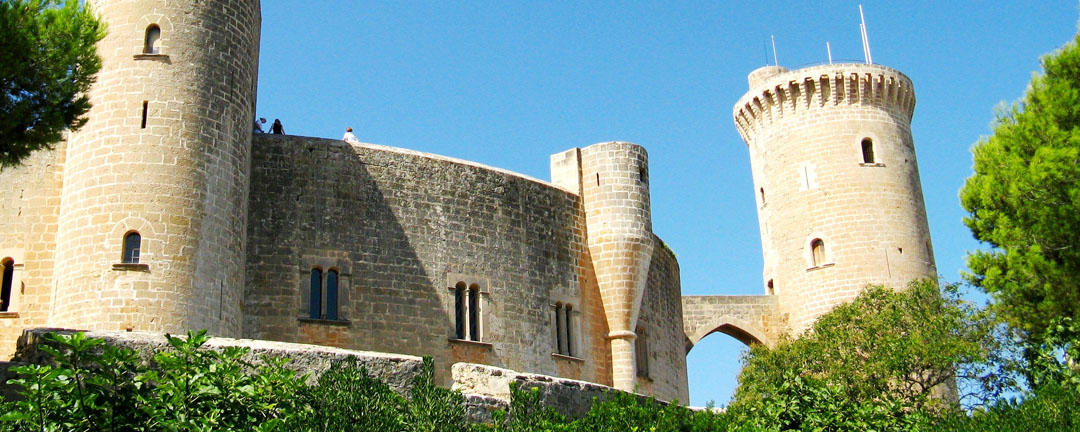 5 landmarks you have to visit in Palma de Mallorca
Palma de Mallorca is the capital city of the Balearic Islands and it is, without a doubt, a vibrant and interesting city, offering tons of things to do and see. Even though you will be more than fine while staying at one of our hotels located in Playa de Palma, we would recommend spending at least one day discovering Palma. And as we would like to make your holiday as easy as possible, we've done all the research for you and are ready to give you the ultimate sightseeing plan for the beautiful city of Palma:
5 landmarks you have to visit in Palma de Mallorca
La Seu Cathedral
The ultimate Palma de Mallorca landmark. The stunning cathedral is located right in front of the sea and is actually the first thing that pops up when visitors arrive to Palma. Built by the Crown of Aragon on the site of a Moorish-era mosque, the cathedral is 121 meters long, 55 meters wide and its nave is 44 meters tall. The most standout feature? This cathedral has Europe's biggest rose window.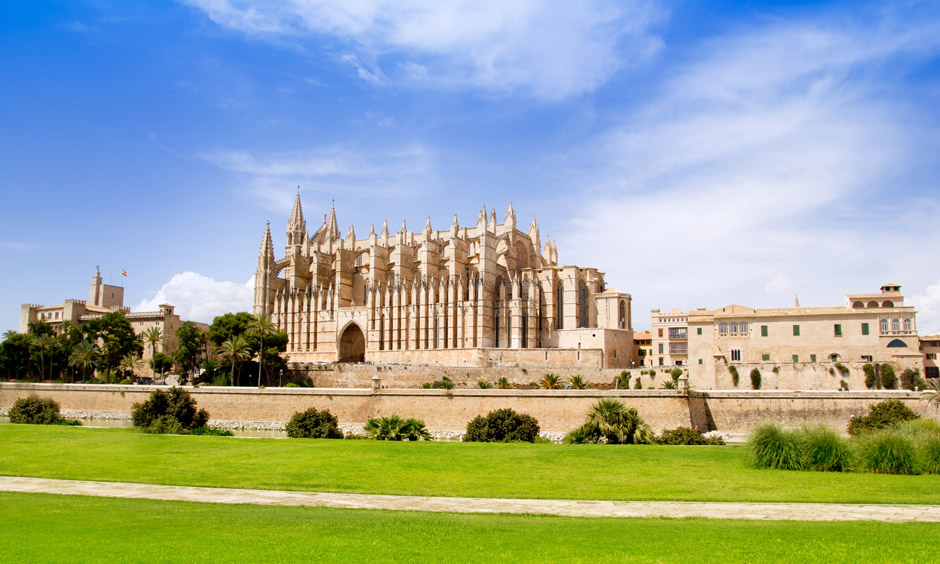 Almudaina Palace
Right next to Palma's cathedral, you just have to stop by the Almudaina Palace, an ancient 13th century royal palace. Almudaina palace was converted into Gothic style under Jaume II, but still has some elements of Islamic architecture, such as the Moorish arches you can see from the seafront. Inside you'll see tapestries, paintings and furniture of different eras.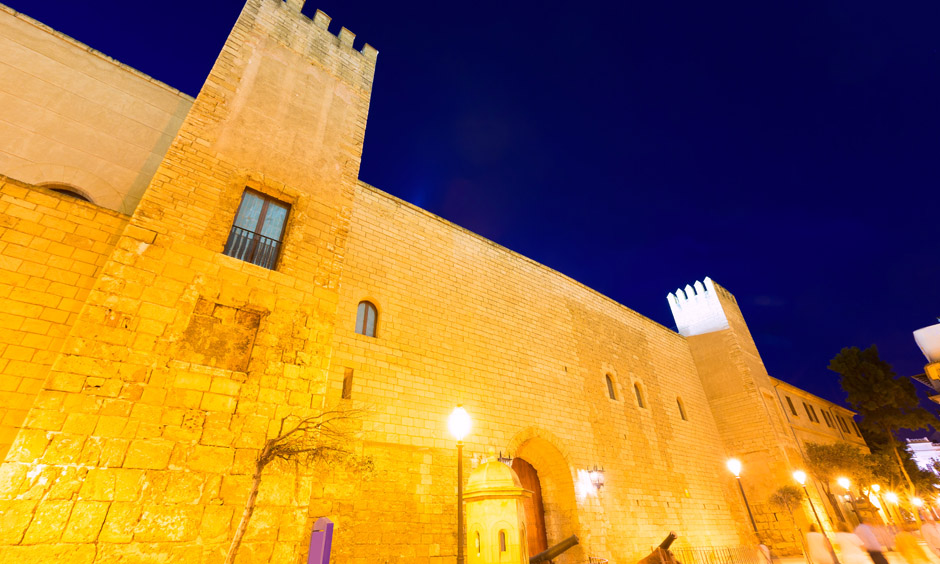 Palma's old town
When in Palma, you just have to give Palma's old town a little (or much) time. Much better than going with a predetermined idea of what to see and where to walk by, we would highly recommend to just get lost around the cobbled streets surrounding Passeig des Born (Palma's most exclusive street), Avenida Jaime III (Palma's ultimate shopping street), San Miguel (Palma's longest pedestrian street) and the city hall at Plaza Cort. You'll find areas of interesting modernist architecture such as Plaza Mercat and Plaza Weyler and many little traditional shops selling furniture, toys, clothes and food.
Castell de Bellver
Quick heads-up: it's the only circular castle in Spain. The Bellver castle is located on a hill on the west of the city and was built in the 14th century by King James II. It used to serve as the residence of the Kings of Mallorca and afterwards it became a military prison before it turned into one of the main tourist attractions of the island. Inside there's the city's History Museum and its location also makes it one of the most stunning viewpoints of Palma, as you will see the city, the bay of Palma and even the Cathedral.
Es Baluard
Es Baluard Museum of Modern & Contemporary Art was opened in 2004 as a cultural institution for research and dissemination of Balearic & Mediterranean art from the 20th and 21st centuries. The cool twist about Es Baluard is that it's housed in a former military fortress, which dates back to the 16th century. With a 2.500 sqm exhibition space, it's home to paintings, sculptures, ceramics and drawings by artists emerging from the late 19th century: Cézanne, Gauguin, Picasso, Miró, Picabia, Magritte, Giacometti, Motherwell, Tàpies, to more recent artists such as Horn, Plessi, Polke, Kiefer, Schnabel, Barceló, and Scully. There are also outstanding examples of Catalan and Mediterranean landscapes, and artists who directly or indirectly have been associated with the Balearics: S. Rusiñol, J. Miró, A. Gelabert, H. Anglada-Camarasa, J. Or MH Mompó Ramis, among others. You know what's priceless about Es Baluard? Its terrace overlooking Palma's bay. Visit the museum and enjoy lunch, dinner or just some drinks at the restaurant after!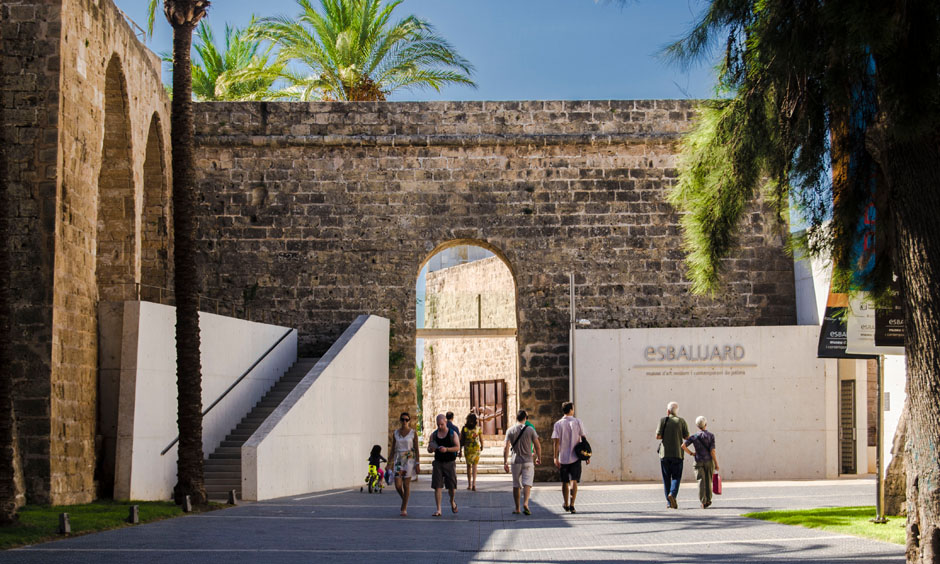 Tags: Palma de Mallorca
---
Balearic Islandscathedral Palmacity tour palmadiscover Palmalandmarks PalmaMallorca holidaysPabisa HotelsPalmaPalma de MallorcaPalma guidePalma things to doPlaya de Palmasightseeing Palma de Mallorca