A day in Palma
What a city you are, Palma. The stunning capital city of the Balearic Islands is most definitely a Mediterranean gem. Fall in love with its breath-taking architecture, a prime location, a lively cultural program, a buzzing gastronomic scene and a never-ending list of shops to visit! Today we're giving you our best tips and advice to spend a day in Palma.
A day in Palma – Palma's Old Town
Are you into history, art and architecture? Your tour should most definitely start in Palma's Old Town. Kick off your day at the beautiful cathedral, La Seu. The magnificent 14th century cathedral is the most emblematic building in Mallorca's capital, being Europe's tallest Gothic structure and located right above Parc de la Mar, overlooking the Med.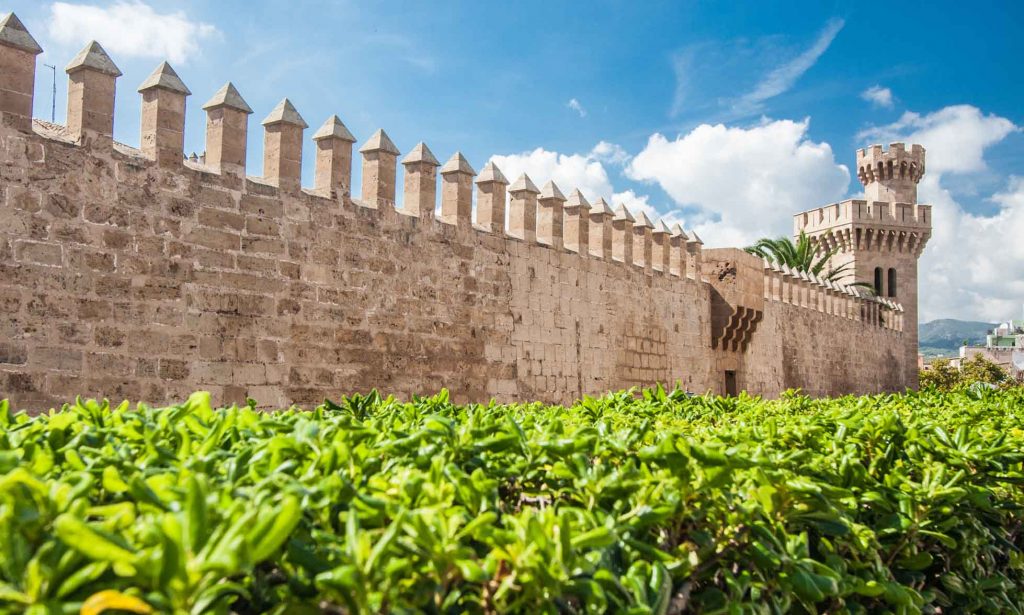 It is famous worldwide for holding a massive rose window. Once you've visited the cathedral you can take a walking tour to explore the city's historic centre: modernist buildings, old manors with interior patios, cobbled pedestrian streets and traditional bakeries and cafés are waiting to be discovered.
Shopping in Palma
When in Palma, don't miss the opportunity to shop around! Palma boasts a long list of shops for all tastes and budgets. Its famous 'golden mile' at Paseo del Borne is home to first-class boutiques like Louis Vuitton, Tous, Relojería Alemana, Uterqüe, among many others. Also, at Paseo del Borne you will find Zara, Massimo Dutti, Oysho and H&M. And if you start walking up the street at Jaime III there is a long list of national, local and international brands to visit.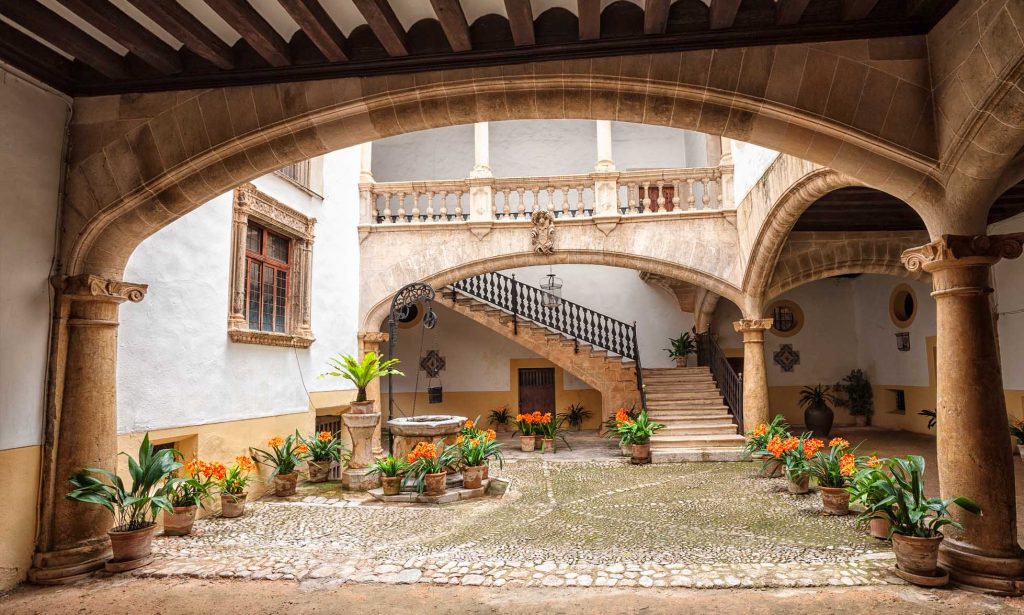 Explore the pedestrian shopping street of 'Calle San Miguel' to find local goods such as shoes, baskets and other local treasures!
Fun neighbourhoods to discover in Palma
If you're in the mood to get some exploring done, you can walk to the neighbourhood of La Lonja, located around the majestic building of La Lonja, one of the Gothic masterpieces of the island built between 1420 and 1453 by the local architect Guillem Sagrera. It used to be the place where fishermen sold their fresh, but today, it shows several exhibitions of contemporary art. This neighbourhood is perfect for a lunch break, as it is filled with fun, lively restaurants and cafés. Our tip? Have some ice cream at 'Rivareno', the best ice cream shop on the island.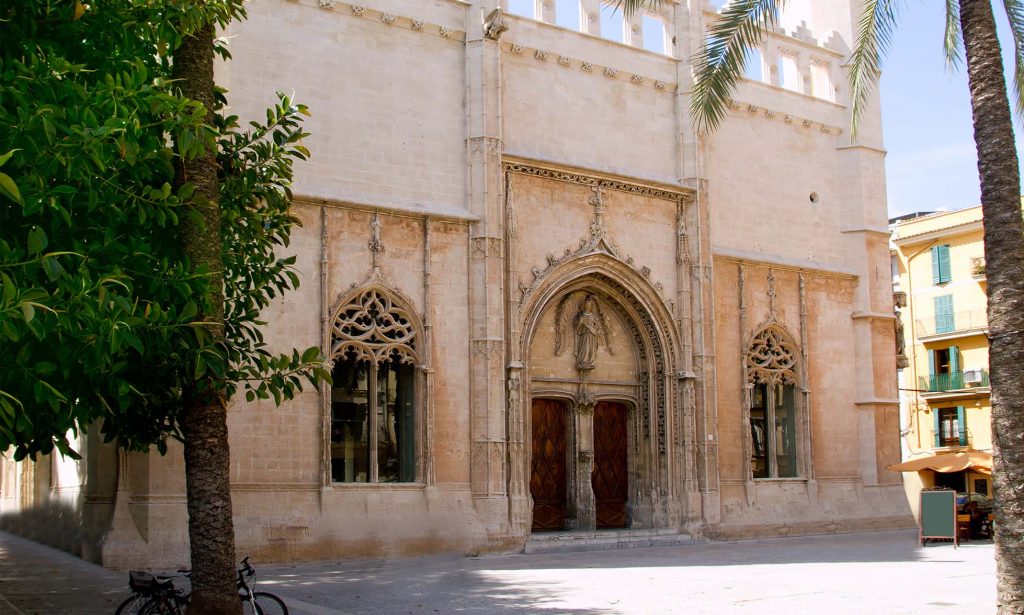 Once you're done with lunch you can keep walking towards the neighbourhood of Santa Catalina. This old fishermen's neighbourhood has become the most multi-cultural location on the island, combining Majorcan tradition with tons of European expats. One of the must visits in Santa Catalina is its market, filled with fresh and seasonal, typical products.
Now that you've been to Palma for a day, we'll be happy to have you back at your Pabisa Hotel at Playa de Palma. What about a nice evening cocktail at Amrum Sky Bar in Pabisa Bali Park & Tower to see the sunset?
Tags: Pabisa Hotels, Palma de Mallorca
---
All inclusive holidays Mallorcaall inclusive hotels Mallorcaall inclusive hotels Playa de Palmacapital city Mallorcaholidays Mallorcaholidays PalmaMallorcaMallorca holidaysPabisaPabisa HotelsPabisa MallorcaPalmaPalma cityPalma de MallorcaPlaya de Palma