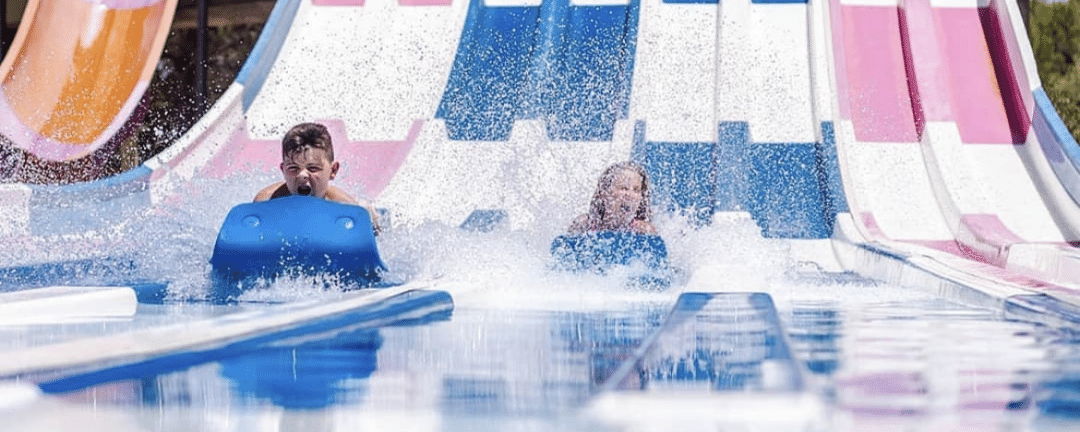 All-inclusive holidays at Playa de Palma
Are you a summer lover like we are? We cannot think of a better feeling than being on a summer break, enjoying the beach, coming back to the hotel to shower, have a cocktail and choose whatever you want for dinner. That's exactly what an all-inclusive holiday looks like. And, if you're dreaming of making it happen soon, we'll be pleased to have you at one of our Pabisa Hotels at Playa de Palma!
All-inclusive Plus at Pabisa Hotels
There's one thing we care the most about at Pabisa Hotels: making our guests happy. Knowing that you're pleased to be staying at one of our Pabisa Hotels and that you've got everything you need is our main priority. That was exactly what we were thinking when we designed our all-inclusive plus program. Why is it different from other all-inclusive programs? You're about to find out!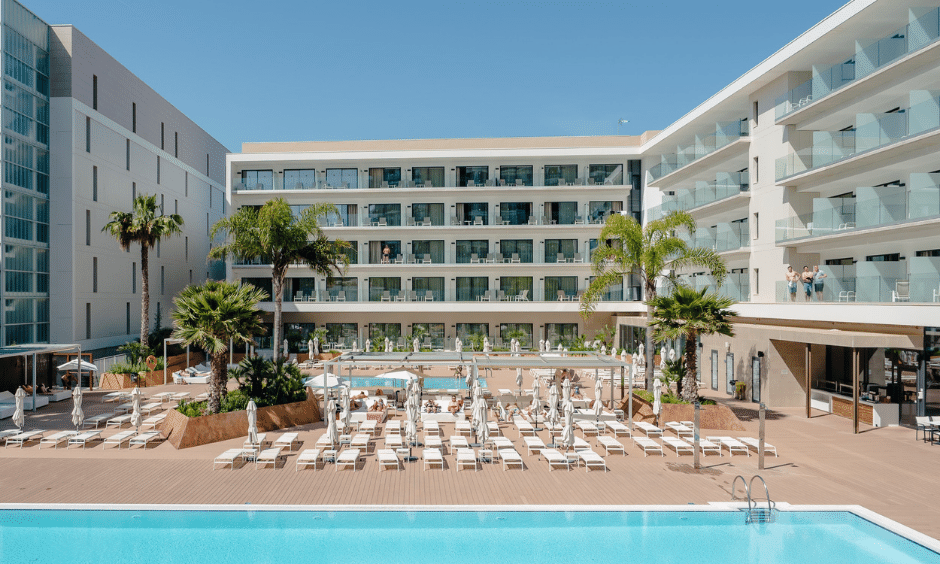 What makes Pabisa Hotels' all-inclusive plus program unique is that you are not only absolutely covered at the hotel, but you will also be able to enjoy fantastic activities in the surroundings of our hotels. Here's how it works: Our all-inclusive plus program offers you the advantages of every all-inclusive: breakfast, lunch and dinner, snacks and non-alcoholic drinks all day long. Alcoholic drinks are restricted to 3 for lunch time and 3 for dinner per person. So far, so good! But here's when the plot twist happens. Our all-inclusive plus program also includes activities, lunches and dinners outside the hotel. Extra advantages include: dinner at Bierkönig, meals at Amrum Sky Bar, dinner at La Brasserie, daily tickets for Dino Minigolf and a free access to Aqualand and Palma Aquarium. This means fun is guaranteed!
Best all-inclusive hotels at Playa de Palma
If our all-inclusive plus program caught your attention, the only thing you need to do next is to choose from our four hotels at Playa de Palma for your upcoming holiday.

Pabisa Bali Park & Tower offers 264 rooms and 90 junior suites in addition to great facilities including outdoor pools, a large sun terrace, restaurants, bars, spa and a rooftop bar.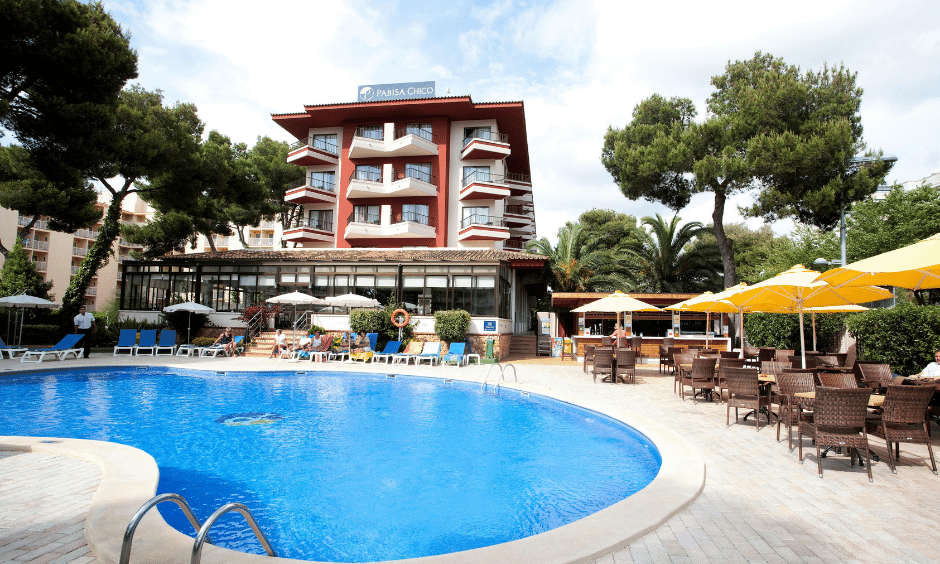 Aparthotel Pabisa Orlando provides 73 spacious apartments, perfect for families and group of friends looking for great value for money. Guests at Pabisa Orlando booking all-inclusive plus can enjoy Pabisa Bali Park & Tower's facilities.
Pabisa Chico is a 4-star hotel with 95 fully equipped rooms divided into doubles, singles and a suite. An indoor and outdoor bar, swimming pool, garden, gym and biking station (with extra charge) are part of the services you'll find.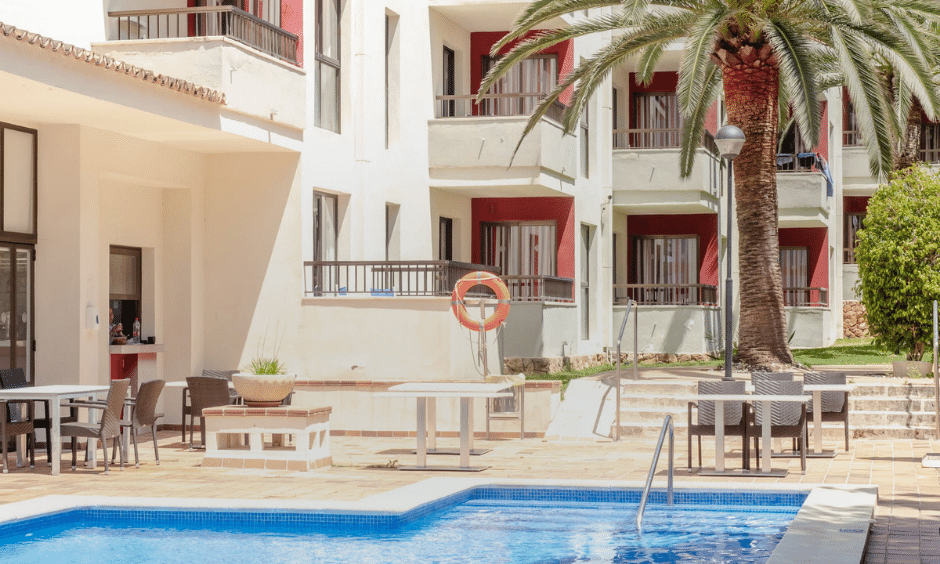 Last, but not least, Pabisa Sofia is located 300 metres away from the beach and offers a total of 328 rooms, divided into 272 double rooms and 56 single rooms. For lunch and dinner there is a hot and cold buffet with show-cooking and twice a week there are themed buffets in the evening.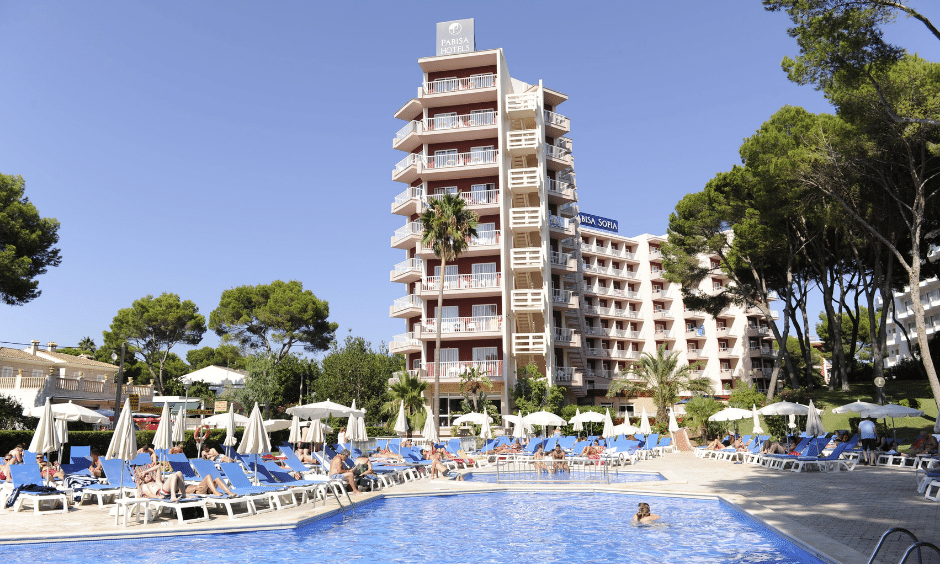 Ready to book your all-inclusive holiday at Playa de Palma? Go to pabisa.com and book our special offers!
Tags: Pabisa Hotels
---
All inclusive holidays Mallorcaall inclusive hotels Mallorcaall inclusive hotels Playa de Palmaholidays MallorcaMallorcaMallorca holidaysPabisa HotelsPabisa MallorcaPlaya de Palma