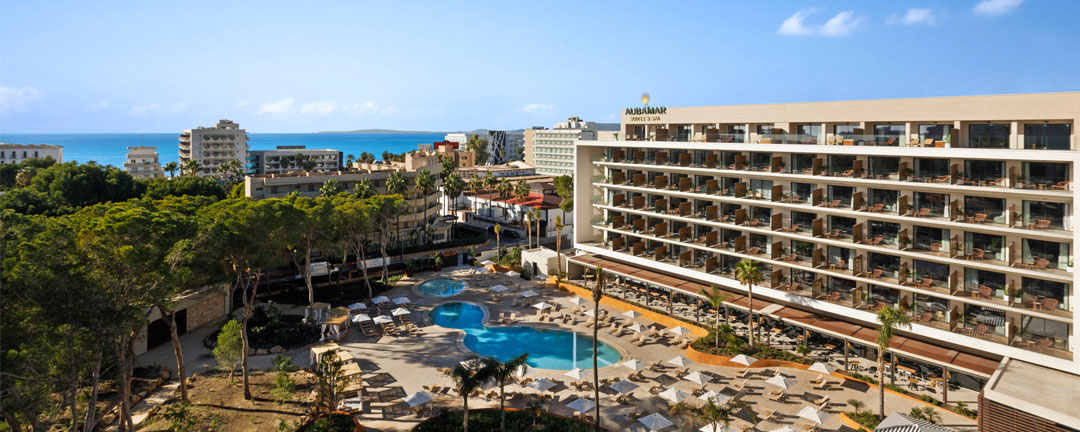 Opening in April – introducing Aubamar Suites & Spa
We are thrilled to share all kinds of good news with you. And today we're here to announce that we're bringing a new member to the Pabisa family. But this one's quite different, as we're making an entrance into the luxury segment in Playa de Palma. There's a certain magic feeling about opening a new hotel and this one is definitely something special. Aubamar Suites & Spa is our five-star hotel that has been patiently waiting to be inaugurated. And now the time has come: on the 8th of April it will officially open its doors for the very first time.
Five-star hotel at Playa de Palma
For a long time, we had been dreaming about offering our guests a new concept, a new place to stay and a unique hotel to enjoy an idyllic holiday at Playa de Palma. Aubamar Suites & Spa is the result of hard work, years of patience (we had to go through a pandemic, you know?) and a team of professionals who are taking customer service to a whole new level.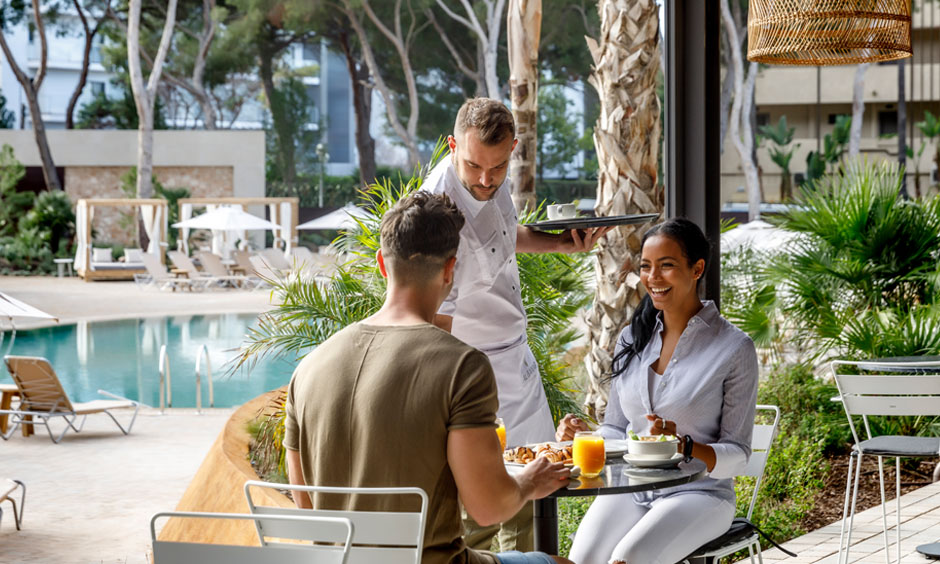 Aubamar Suites & Spa – luxury redefined
Aubamar Suites & Spa is our new 5-star spa hotel in Playa de Palma, designed under the premises of 21st century luxury. Newly built, its spaciousness, beauty and the extreme comfort of its indoor and outdoor spaces stand out, with more than 5000 m2 of Mediterranean gardens with swimming pools and relaxation areas, in addition to a gastronomic offer that will take you on a journey of wellbeing and unique experiences.
You can choose from three room types: junior suite pool view, junior suite sea view or suite sea view to enjoy authentic luxury at a prime location. Combining high-end design, Mediterranean style and the latest technology these rooms have everything you need and more to spend an unforgettable holiday with us.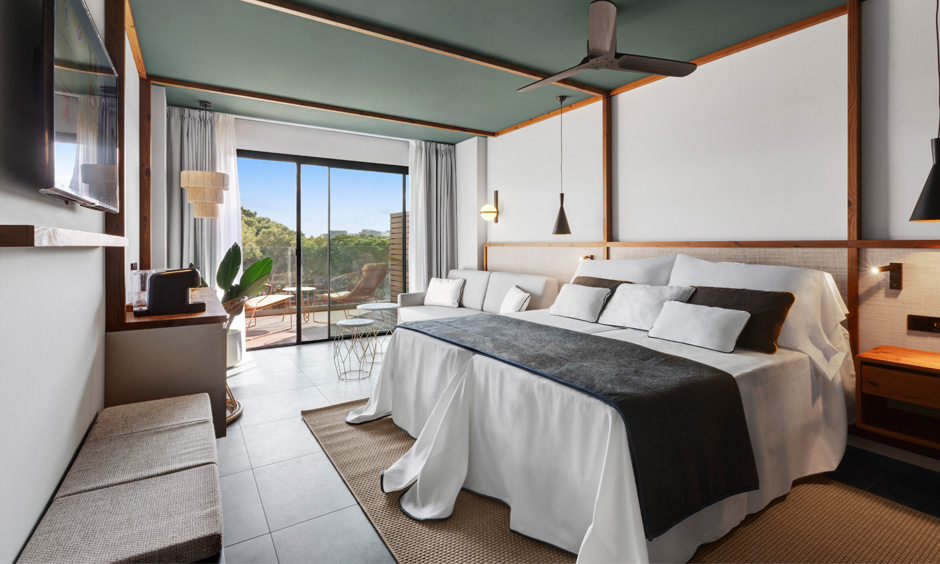 The facilities include 'Aire Pool Bar', a pleasant space with a large terrace by the pool; 'Aire Lobby Bar', an indoor bar with tasteful décor; 'Algust restaurant', where you will taste the best of Mediterranean cuisine; Arrels Mediterranean gardens, a 1800m2 coastal pine forest garden; a fully equipped gym; 5000m2 of gardens and open air space; 2 outdoor swimming pools and 1 children's pool; several conference rooms and a spectacular spa: a heated indoor pool, saunas and steam baths, showers, and comfortable heated loungers.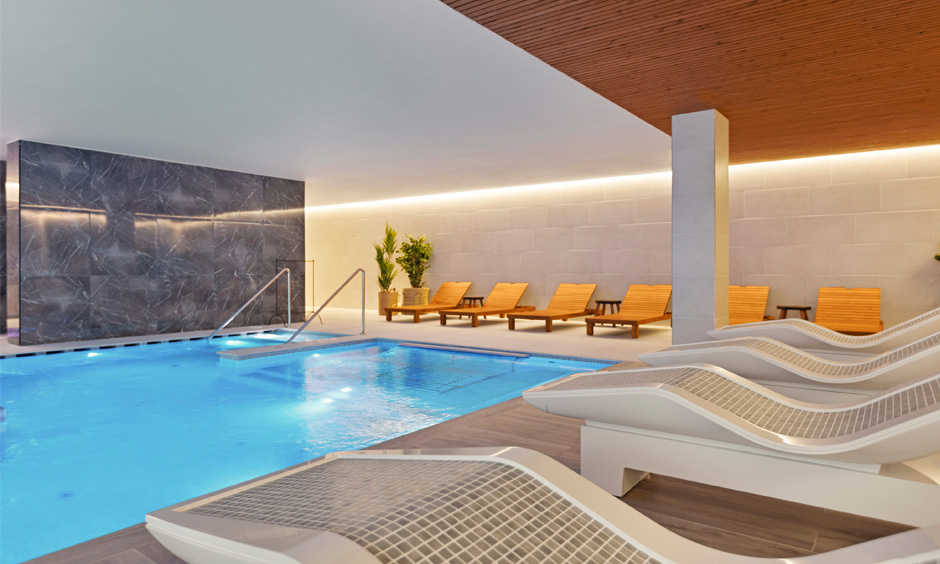 To wrap up our brief article about the five-star hotel opening on the 8th of April, we wanted you to know that there is currently an 'early booking' offer giving you 15% off when booking your stay directly at www.aubamar.es.
Tags: Pabisa Hotels
---
all inclusive hotels MallorcaAubamarAubamar Playa de PalmaAubamar Suites and Spafive star hotel Mallorcafive star hotel Playa de Palmafive star Mallorcaholidays MallorcaMallorcaMallorca holidaysPabisaPabisa HotelsPabisa MallorcaPlaya de Palmaspa hotel Mallorcaspa hotel Playa de Palmaspa Mallorcaspa Playa de Palma