Discover our Bali Tower Rooftop
The nights are longer, the music is louder and summer is finally here. June means the start of fun season. And where better to enjoy an evening with friends, good drinks and the newest tunes than on our stunning Bali Tower Rooftop?
Enjoy the many amenities we offer you here, including our whirlpool, sun loungers and our fully stocked bar. The biggest highlight however is the stunning view over the Bay of Palma, where the Mediterranean waters shimmer with the glow of the setting sun. If this sounds like your ideal vision of a summer night, then read on to learn more about our fab rooftop at Pabisa Bali Park & Tower.
Location, location, location
The Pabisa Bali Park & Tower wows with its great location, only a 3-minute walk from the sandy beach of Playa de Palma. What this means for you? It means that you can enjoy a day relaxing by the beach, before sipping a cocktail with a view of the sea and anchoring yourself in the here and now.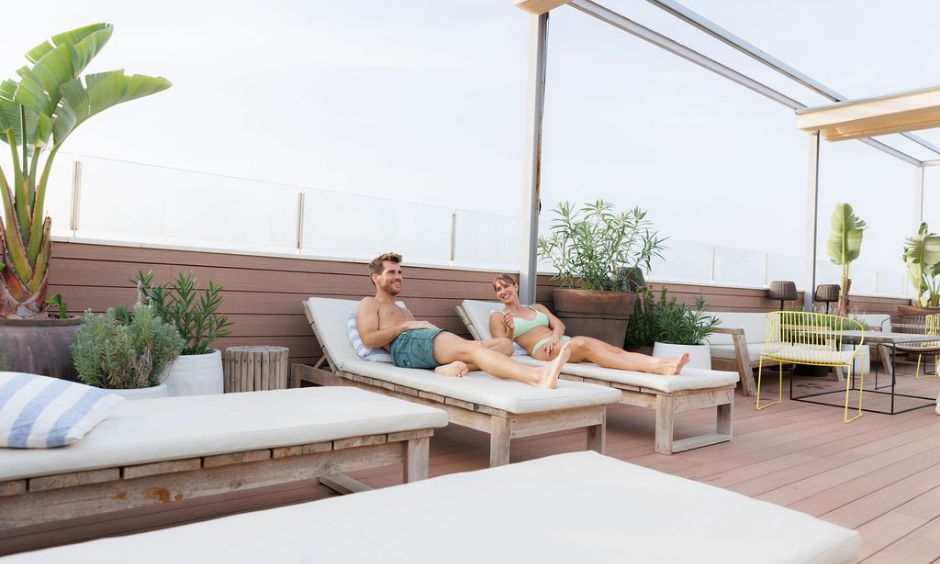 Amenities
One of the things our guests love the most about our rooftop is our whirlpool, which is available at request with a booking. Then, there are the sunbeds, which are perfectly located to ensure you soak up the maximum sunshine. At our bar, we offer a great selection of drinks and snacksduring the day, so you can keep yourself well-nourished for your Mallorca adventure.
Pabisa Bali Park & Tower – your all-inclusive paradise
The Pabisa Bali Park & Tower is a popular 4-star hotel in Playa de Palma. With over 250 rooms and 90 junior suites, it's been designed to welcome groups of friends and families who are looking for the perfect combination of relaxation, fun and adventure. Inside the hotel grounds, you'll be able to enjoy our 25-metre sports pool and another smaller pool. Our spa comes with an indoor pool, a sauna, steam bath and several treatment options.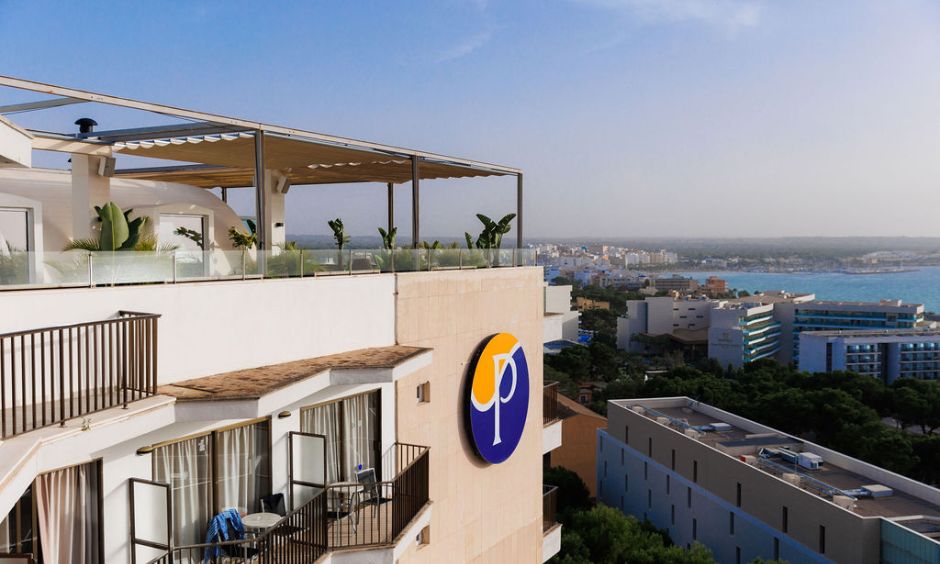 For sport-lovers and specially bikers, there's a 500m2 cycling station right next to the hotel. You can have a look at our specialised service 'Pabisa Bikes' to find out more. Last, but not least, our all-inclusive plus program gives you the opportunity to enjoy the hotel and activities outside the hotel too!
Go to pabisa.com to book your holiday or email us at reservations@pabisa.com for further information, availability and prices.
Tags: Pabisa Hotels
---
all inclusive hotels Mallorcaall inclusive hotels Playa de Palmaholidays MallorcaPabisaPabisa HotelsPlaya de Palma