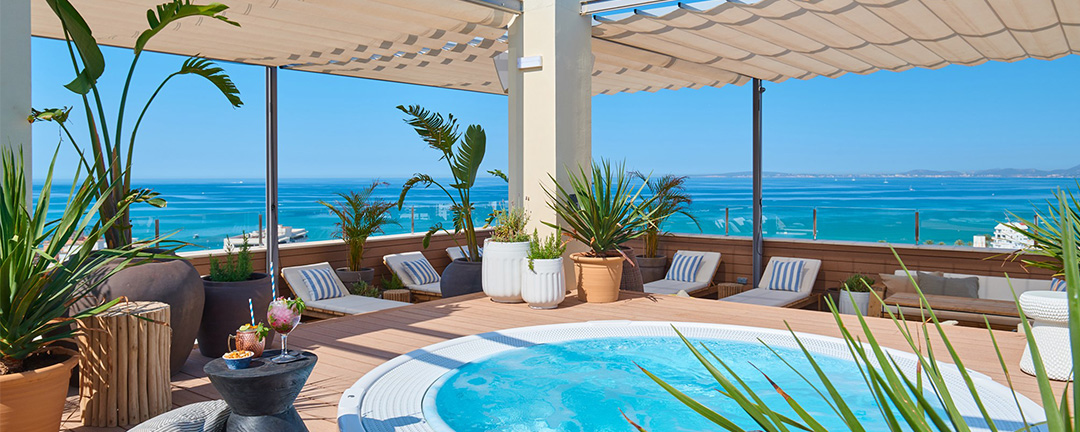 Best rooftop in Playa de Palma: Amrum Sky Bar
Last year a big transformation came to Pabisa Bali. We made some renovations and one of the things we did was add a special place for our guests and visitors to enjoy Playa de Palma at its best. We added a sky bar.
Amrum Sky Bar is Pabisa Bali's rooftop offering the best views of Playa de Palma to enjoy. Is there something more Mediterranean than having a cocktail, while seeing the sunset and enjoying the views over the sea? We don't think so! And Amrum is exactly that: a meeting point for anyone looking for a relaxed atmosphere with fantastic views.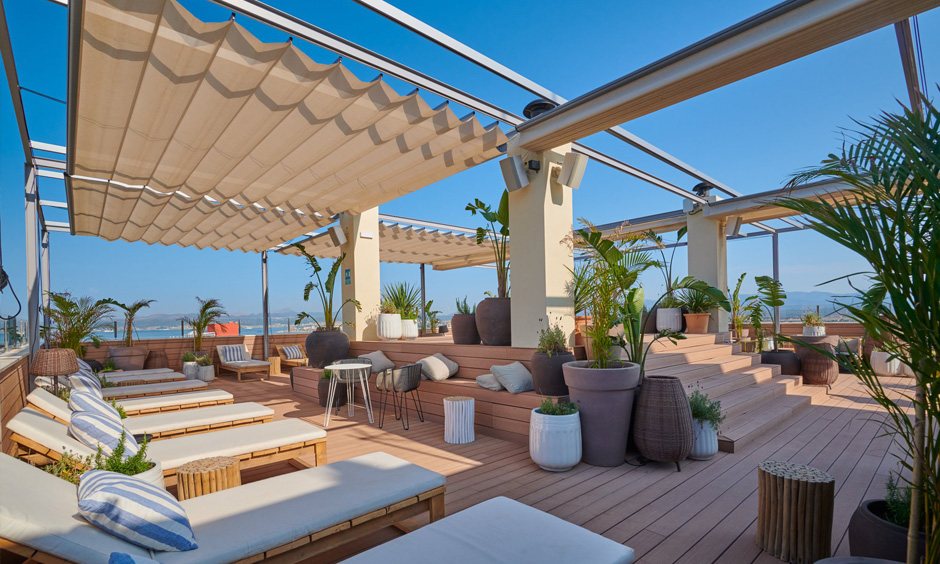 Sun lunger, a Jacuzzi and live DJ are also a part of the 'Amrum' experience: just escape the hustle and bustle and relax at Playa de Palma's best rooftop!
The rooftop experience is topped with a large cocktail menu, wines, hot & cold drinks, spirits, Majorcan 'llonguets' and small delights. On the 'llonguet' menu you'll find 'Chicken Teriyaki', 'Spanish Fusion', 'El Clásico', 'Grilled Cheese' or the 'California' version, two of them being Vegetarian. The small delights include marinated olives, ali oli and bread, a cheese platter or cheese and cold meats platter and also sweet treats such as Mini Oreo lighthouse, Caramel coolant or Belgian Waffles.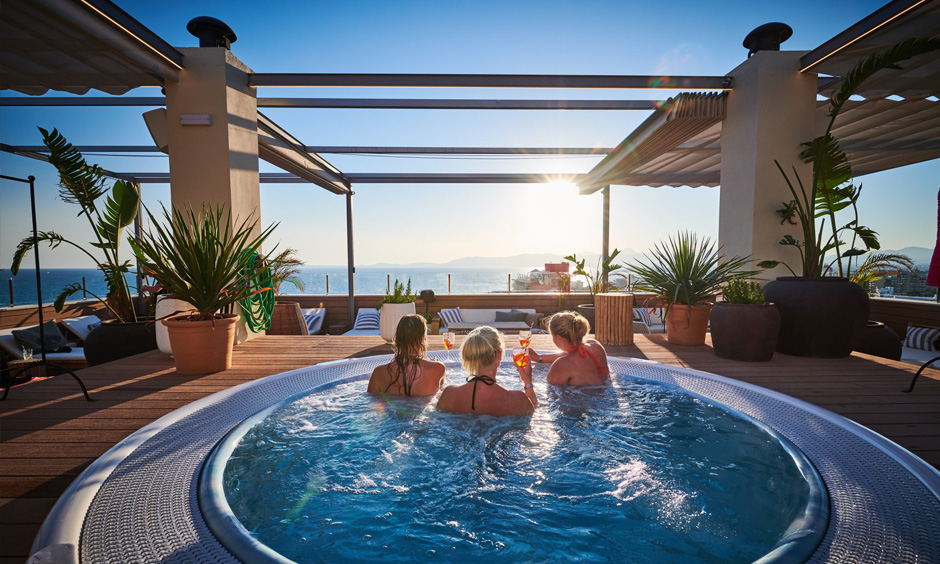 Some of the best-selling cocktails at Amrum are Aperol Spritz, Kir Royal, Passion Fruit Margarita, Dragon Fruit Mojito or Tangerine Mule. We've got two non-alcoholic special cocktails on the menu too, making sure there's something for everyone at Amrum!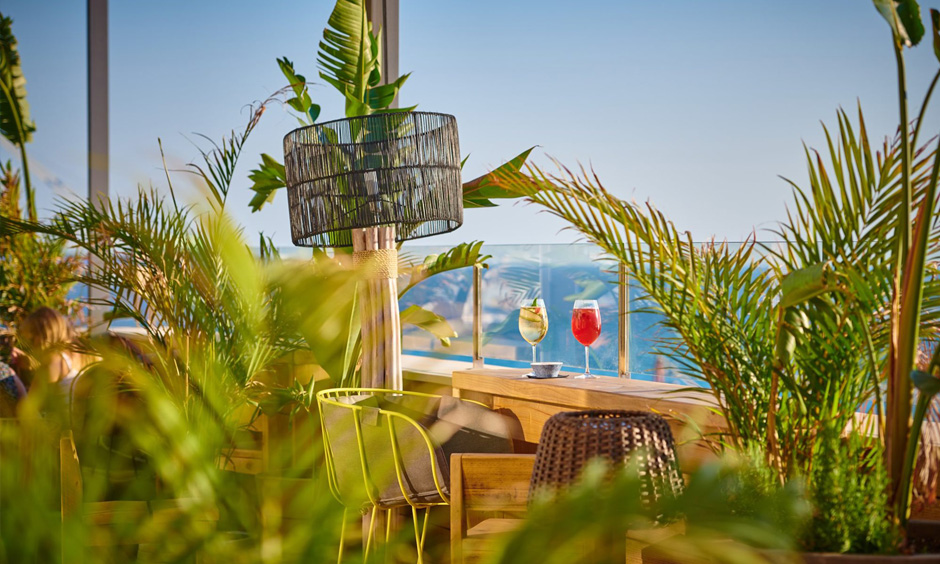 To get to Amrum you just need to come by the reception at Pabisa Bali, let them know you would like to up to the rooftop. Once you get to 'Amrum' you just need to decide whether you would rather relax on a sun lounger by the Jacuzzi or in one of the many cozy sitting areas and then: it's time to sit back and enjoy Amrum!
Tags: Pabisa Hotels, Playa de Palma
---
all inclusive hotels Mallorcaall inclusive Playa de PalmaBalibest hotelPabisa BaliPabisa Bali MallorcaPabisa Hotelsrooftop hotelrooftop Mallorcarooftop Pabisarooftop Palmarooftop Playa de Palmarooftop Playa de Palma Pabisasky barsky bar Pabisa Bali