Brilliant start from the Pabisa Hotels Cycling Team
Pabisa Hotels Cycling Team, the Arenal Cycling Club sponsored by Pabisa Hotels since the beginning of the year has started in fine style in every sense. In these last few months, our racing cyclist from Llucmajor, Llorenç Tomàs (Elite category), was declared Balearic Champion in Track Cycling. 
On the team calendar this year we have competitions such as A Winter In Majorca, Spring Challenge, Majorca 3 Days, Pla de Mallorca, Autumn Challenge, Europe Cup (Playa de Palma), Masters International Week, Challenge Mountain Bike, Balearic Route Championship, Mountain Bike and Track.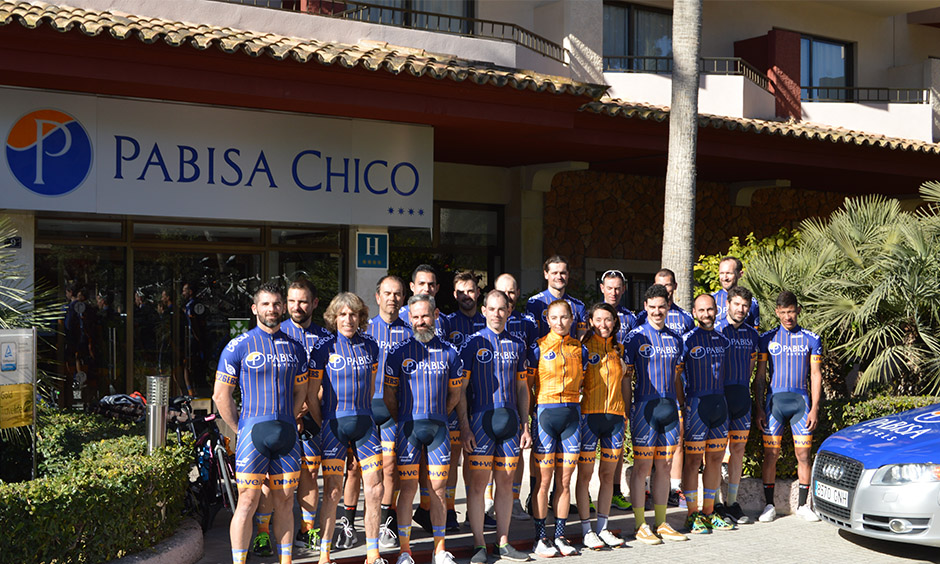 At the beginning of February, the members of the club visited the Pabisa Chico hotel to officially present their new maillots, culottes, posters and official car, all with the orange and blue (the corporate colours of Pabisa Hotels) and the company logo, together with the other sponsors.
Pabisa Hotels will be the club's main sponsor during 2019, 2020 and 2021, providing 15.000 euros for club activities. The agreement with C.C. Arenal has been the culmination of a collaboration that dates back to 2012, when the chain began to support different cycling events organised by the club president, Tomeu Bestard.
At the same time, Pabisa Hotels continues to focus on its cyclist clients, offering holiday packages designed exclusively for them with special menus and picnics, and the chance to use Pabisa Bikes, a full cycle station located within the facilities of the Pabisa Bali hotel and run by Hürzeler Bicycle Holidays.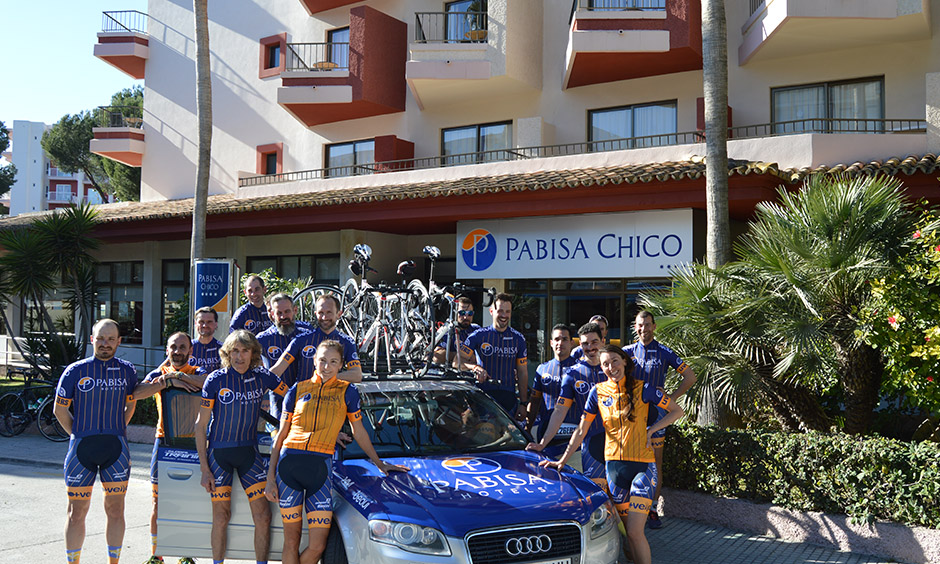 CURRENT RIDERS IN THE PABISA HOTELS CYCLING TEAM
Sub-23: Andrés Felipe HENAO MARULANDA (Col)
Elite: Juan Sebastian ANDRADE SALAZAR (Col), Josep Jaume MAS FLORIT, Jaume NICOLAU BALLESTER, Llorenç TOMÀS TOMÀS
Master-30: Alberto BERMEJO BOYANO, Miguel Ángel CLADERA BRUNO, Galin DIMITROV (Bul), Francisco HINAREJOS GARCÍA, Alejandro RIERA LEÓN, Rubén VALERO LEÓN
Master-40: Silverio BAIDEZ PIÑA, Antonio BON LAUDEÑA, Jean Pierre DEGROOT (Bel), Marcos FERNÁNDEZ RODRÍGUEZ, Manuel MUÑOZ RUIZ, Rolando VILLA GÓMEZ
Master-50: Jaume ADROVER SERRA, Joan ROSELLÓ MAS
Women: Lola FERNÁNDEZ SÁNCHEZ, Mariolina ESPOSITO (Ita)
Tags: Pabisa Hotels, Sports & Leisure
---
all inclusive holidaysall inclusive hotel Mallorcaall inclusive hotelsbest all inclusive hotels Mallorcabest cycling hotel Mallorcacycling holidays Mallorcacycling team Mallorcacycling teamsfamily holiday MallorcaPabisa BaliPabisa BikesPabisa HotelsPlaya de Palma