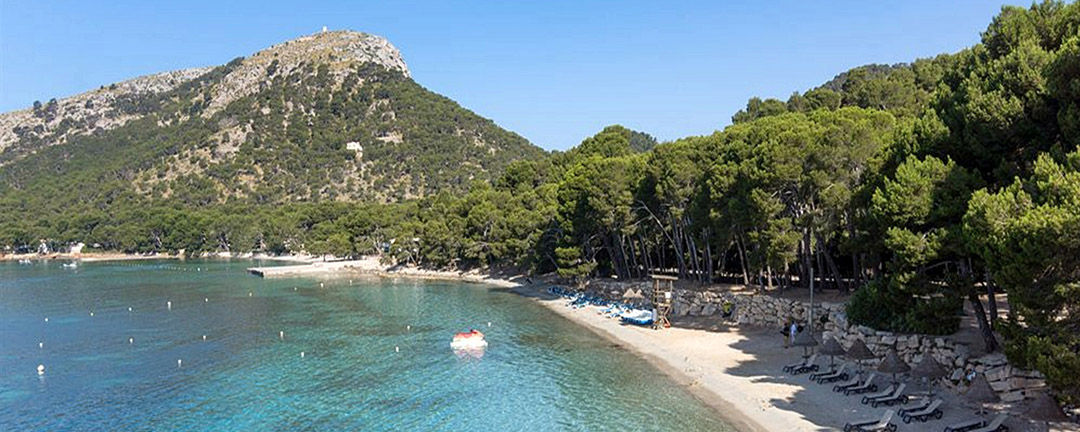 Discover Mallorca: Formentor beach
Mallorca is one of the most beautiful islands of the Mediterranean. And we're not just saying this, because it's home to our Pabisa Hotels (well, maybe a little, we're total Mallorca-lovers). But to be fair, this Mediterranean island is a little piece of paradise. Over 250 stunning beaches, a UNESCO-protected mountain range, a never-ending amount of charming towns and villages, a lively capital city… There's just so much to love about Mallorca!
You already know that we're located at Playa de Palma, one of Mallorca's longest white sanded beaches. It's the perfect scenario to enjoy an authentic Mediterranean holiday. And on our blog you'll find a lot of recommendations about the area, about activities you'll find near our hotels, but also tons of tips about the rest of the island. We love it when you spend your holiday at Playa de Palma, but we're also aware of the never-ending beauty Mallorca has to offer, which is why today we would like you to try something different.
Discover Mallorca: Formentor beach
Today we'll hit all the way north to discover one of Mallorca's most magical places. It is a stunning, blue-flag beach located along the Formentor peninsula in the northeastern tip of the island. What makes Formentor extra special is its landscape: we must say this one of the beaches where everything that surrounds just leaves you in awe. With views of the Tramuntana mountains and a dense pine forest in the back (this is actually great, as the pine trees offer a bit of shade), Formentor beach is a long, not very wide sand beach. The water is shallow and it is a very quiet beach, making it perfect to visit with the kids.
All over the beach you will be able to rent parasols and sun beds and there are water activities for hire such as paddle boats, SUP equipment and windsurfing. On the beach there are two restaurants in case you want to take a lunch break. There are three parking lots nearby, making it also really accessible.
Featured pic: iberiaplayas.es
Tags: Mallorca
---
all inclusive hotelsall inclusive hotels Mallorcabeach Mallorcabeaches north Mallorcabest beaches Mallorcabest beaches recommendationFormentor beachFormentor Mallorcaholidays MallorcaPabisa HotelsPlaya de Palma