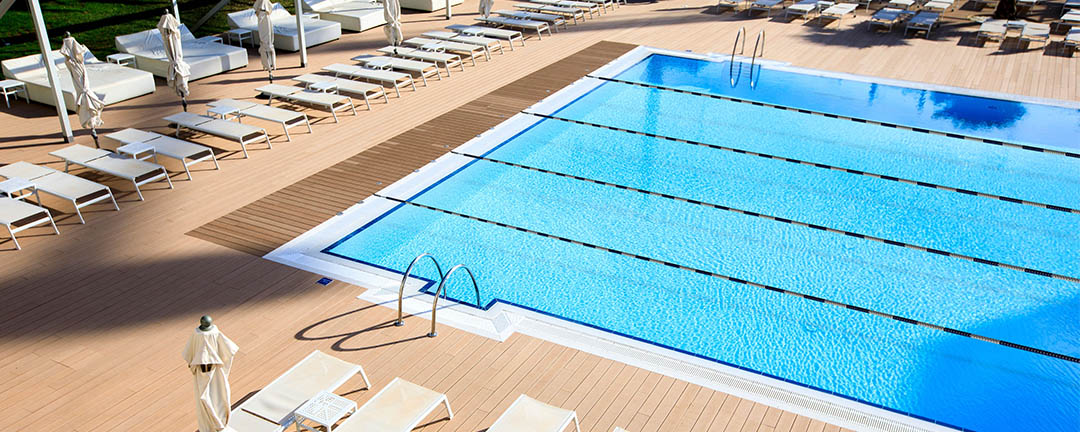 The first semi-olympic pool in a hotel in Playa de Palma
The first semi-olympic pool in a hotel in Playa de Palma
Pabisa Hotels has equipped the 4-star hotel Pabisa Bali with the first heated semi-olympic pool in existence in Playa de Palma. Construction of the pool has taken place over the winter months whilst the hotel was closed and has meant that the hotel Bali has the only pool with these characteristics in the area.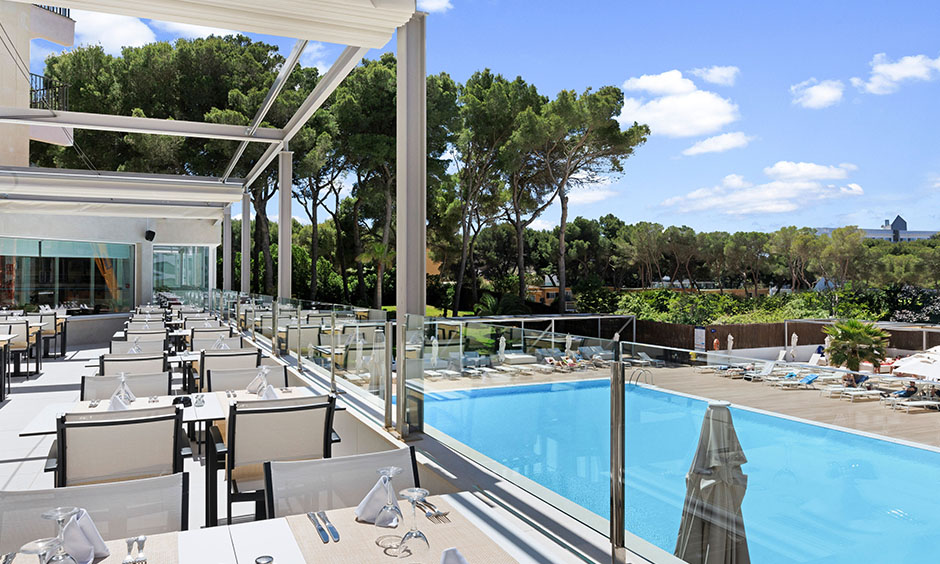 The reason behind the great investment that has been made by Pabisa Hotels to create this facility is the constant commitment to improving hotel infrastructure and also to appeal to new niche groups of clients who contribute to maintaining sustainability during the maximum number of months possible each year.
New niche groups: swimmers and triathletes
In this case, our aim is to please all of the guests staying in our hotels, but especially in mid and low season, we hope to attract swimmers, triathletes and sportspeople who want to train in our semi-olympic pool during their stay in Majorca.
The semi-olympic pool at the hotel Pabisa Bali complies with the regulation measurements: 25 metres in length by 12.50 metres in width, giving a surface area of 312.50 m2. The depth varies from 1.20 metres to 1.60 m. There are 6 lanes of 2 metres in width, but these can be adapted to suit the needs of triathletes and can be changed to create five lanes of 2.5 metres wide.
Chemical-free water
The minimum water temperature for training will be 27 degrees centigrade. With regards to the cleaning system in place, we have opted for salt electrolysis, which provides better quality water and allows us to avoid the use of chemical products.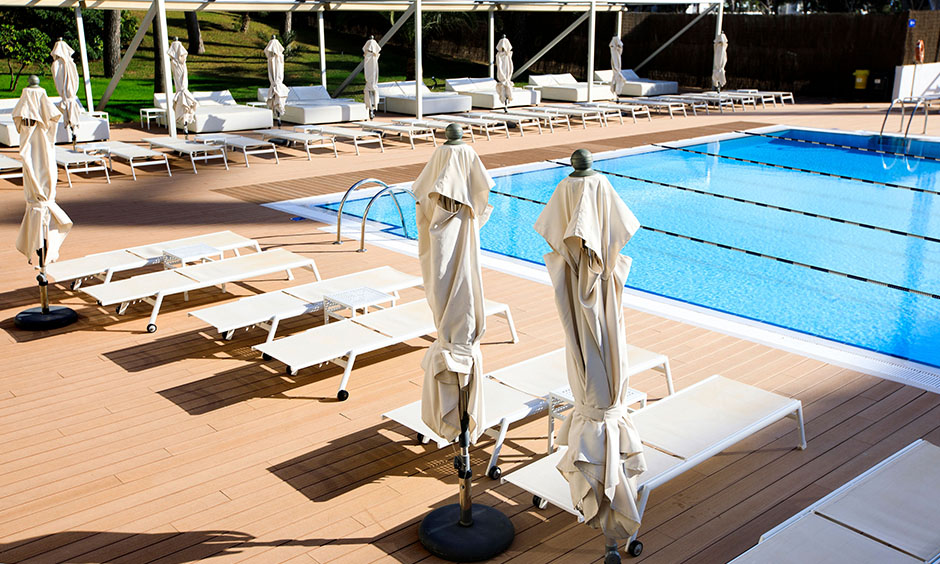 Together with the provision of the exterior semi-olympic pool, we also have the Pabisa Bikes cycle station for our sportspeople, and a fully equipped modern gym, wellness area, Spa and meetings rooms.
To end the day after any training session, the perfect plan is a visit to the SkyBar at the establishment, with a Cocktail Bar and panoramic pool from where you can enjoy the best views of Playa de Palma.
Tags: Pabisa Hotels, Playa de Palma
---
heated poolhotel for triathleteshotel with heated poolhotel with semi-Olympic poolhotel with swimming poolMallorca hotel triathlonolympic poololympic pool Mallorcaolympic pool Playa de Palmapoolsemi-olympic poolsemi-olympic pool Mallorcasemi-olympic pool Playa de Palmatriathletestriathlontriathlon trainingtriathlon training hotel