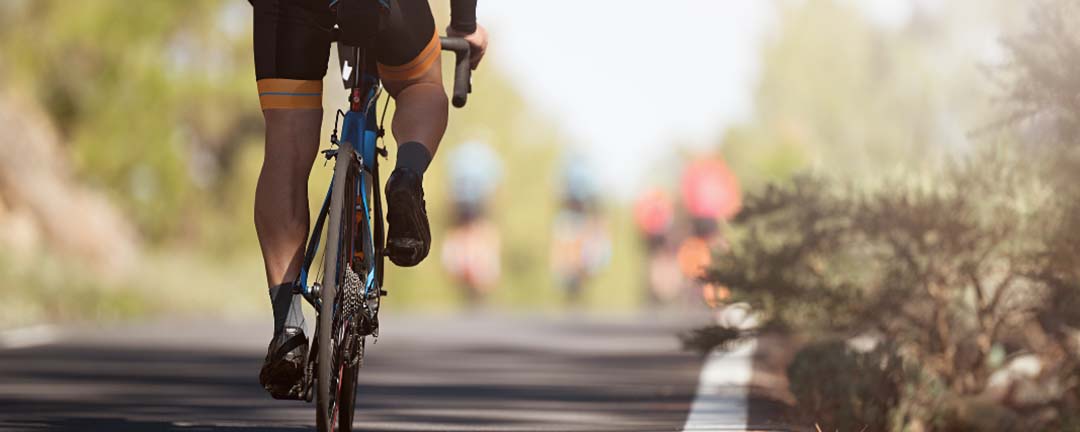 Hiking routes near Palma
There's no doubt about it, Mallorca is a hiker's paradise! The landscapes of this island are as diverse as they are beautiful, meaning there are a ton of different trails to choose from. Our favourite hikes take in both the coast and the mountains, providing you with an opportunity to drink in some of the most spectacular views in the Med. After all, there's a reason why the Tramuntana mountain range was designated UNESCO World Heritage status. On top of that, walking on this island is a way to experience its culture and history, with many of the trails leading past monasteries, to ancient forts or through quaint towns.
Discover the best hiking routes near Palma now!
Coll de Son Marill – Coves del Pilar – Pedreres de Son Quint
This 5.1 km loop near Palma is on the easier end of the difficulty scale and should take around 1 h 50 mins. Open all-year round, it's a popular route for visitors staying in Palma and the surrounding areas. What sets this walk apart from others is that it passes by some of the island's most famous caves, including the Cueva del Pilar, with its spectacular rock formations and deep blue waters. Make sure you take your camera with you to snap some memorable pics!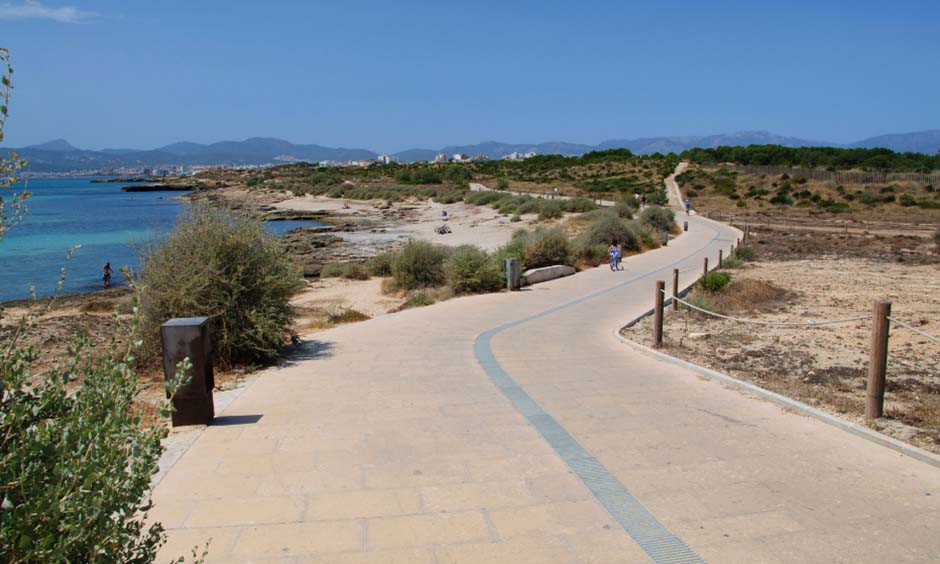 Playa de Palma – Playa Can Pastilla – Mirador Bartomeu Gomila
If you're looking for a slightly longer route, we recommend this 9.2 km trail, which, while challenging, is well worth the effort. An average walker will take about 1 h 45 mins to complete the out and back trail. One of the things we love most about this hike is that it winds its way along stunning coastal paths, past famous beaches and finally up to the Mirador Bartomeu Gomila, an elevated viewpoint with picture perfect views of the sea and the city of Palma in the distance.
Bosque Bellver
Bellver Castle, a 14th century circular fortress, is one of Palma's most prominent and historically significant sights. And this walk leads you directly to it. With a distance of 7.2 km, this loop can be easily completed in around 2 hours. During the busy hiking months, it can get a bit crowded, so we recommend heading out early to enjoy the trail in peace and quiet. The path winds its way through thick pine forests, the Bosc de Bellver, where birds nest in the trees and the shade provides welcome shelter from the sun. All in all, a magical experience!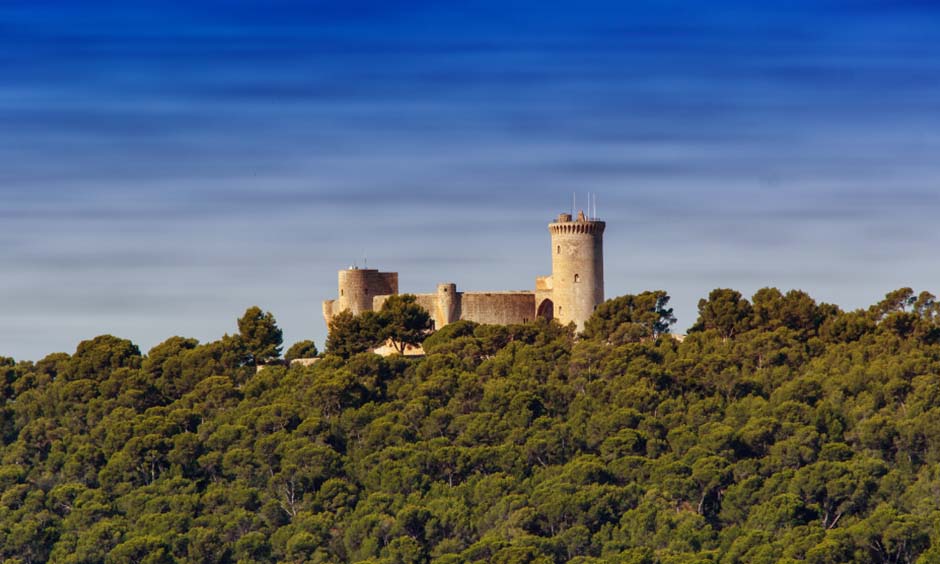 Pabisa Hotels is a chain of 5 hotels along the Playa de Palma. Our central locations make us the perfect choice for your hiking adventure, while our facilities provide you with much needed rest and relaxation upon your return from a long day of exercise. Embark on your hiking trip with Pabisa Hotels now.
Tags: Mallorca, Sports & Leisure
---
activities Mallorcaall inclusive hotels MallorcaHiking Mallorcahiking routes Mallorcahiking routes Palmahiking routes Playa de Palmaholidays MallorcaMallorca holidaysPabisaPabisa HotelsPabisa MallorcaPlaya de Palmasports MallorcaWinter Mallorca