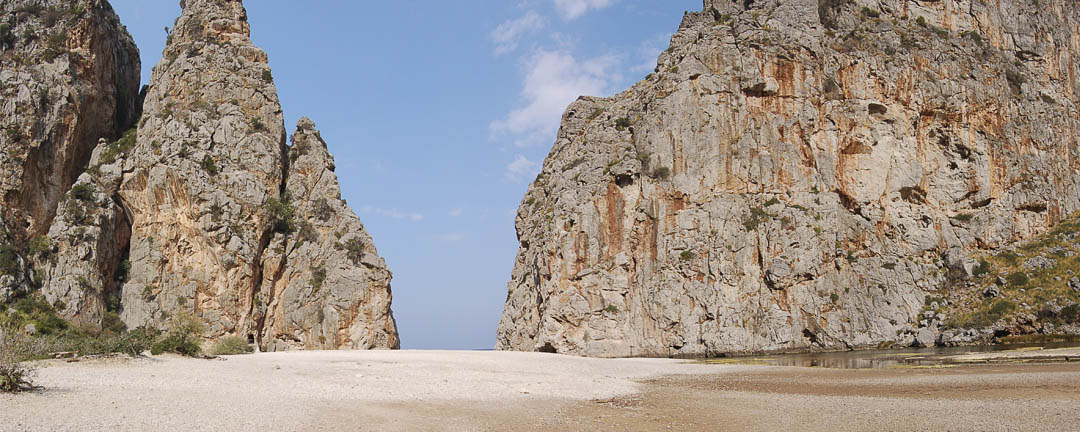 Discover what the island has to offer: must – see places that you can't miss
You're on holidays. Let us be more specific: you're on holidays in Mallorca. Do you know what that means? Never-ending fun, stunning landscapes, long days by the beach, Mediterranean cuisine… the list goes on and on! And, as much as you probably already have a long list of things you want to do, we wanted to help by offering you a list of must-see places that you cannot miss when in Mallorca. Let's go!
Must – see places in Mallorca
Mallorca is one of those places that has the ability to live in your memories for ever. Why? Well, there are many reasons for it. Of course, on top of the list you'll find the weather: boasting 300 days of sunshine, it is no surprise that tourists make their way to our sunny island all year long. The long list of mesmerizing beaches and coves also ranks high on the reasons why Mallorca is the perfect holiday destination. And, in case, you were thinking about making a list of things you should absolutely do while staying with us at Pabisa Hotels, here's the help you needed.
Visit the stunning cathedral 'La Seu'
The Majorcan landmark per excellence: La Seu. As soon as you get to Palma, the capital city of the Balearic Islands, an architecture gem will catch your eye. Originally built by the Crown of Aragón on the site of a Moorish-era mosque, 'La Seu' is 121 metres long, 40 metres wide and its nave is 44 metres tall. Finished in 1601 and later restored by Antonio Gaudi, amongst others, one of its striking features is the Gothic rosette window on the eastern front of the building.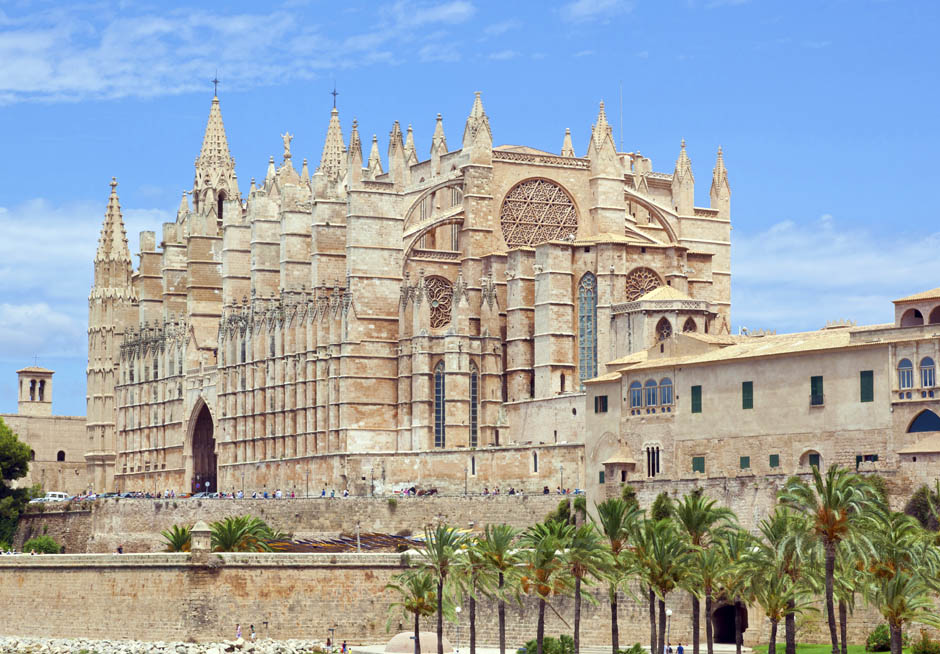 It has a diameter of 12.55 m and was made out of more than 1,200 colourful glass fragments. When the sun shines through the window the light conjures up fascinating, kaleidoscopic reflections in the interior.
A hike to discover the Tramuntana mountain range
Now that autumn is making an entrance, hiking becomes one of the 'musts' on every visitors list. The mild weather, the stunning landscape and the long list of hiking paths invite you to enjoy the great outdoors by going on hikes all over the island. It doesn't matter if you're an amateur hiker or an experienced athlete, Mallorca offers a hiking route for everyone.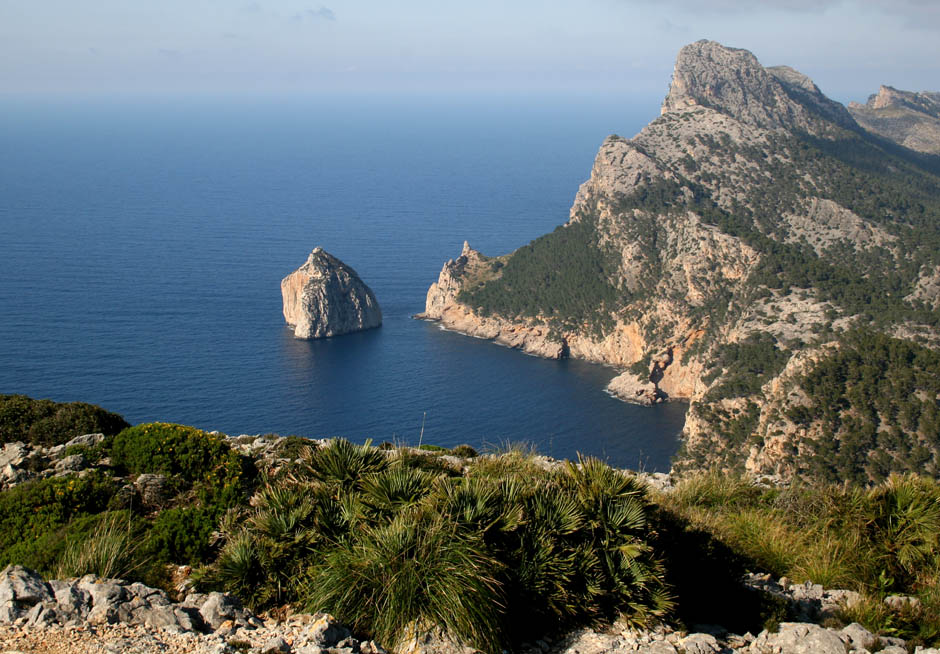 If you're staying at one of our Pabisa Hotels at Playa de Palma, it is great for you to know that there are plenty of options all around our hotels. Just stop by the front desk and get the info you need!
Beach day at Playa de Palma
No visit to Mallorca is complete without spending (at least) one day at the beach. During summer it is a must to dive into the shallow waters of the Med all day, every day. In spring and autumn, the beach becomes a quiet place to enjoy the sunshine and find peace within the stunning natural landscape you're surrounded by.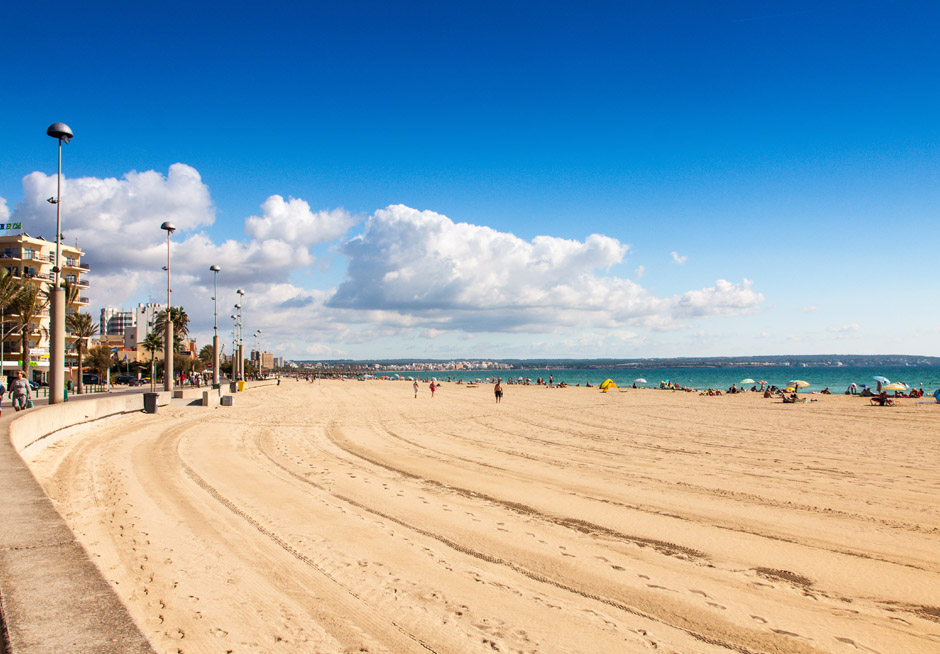 And during winter, the beach becomes a perfect scenario to go on long walks and enjoy the beauty of this island.
A Mediterranean sunset like no other
Last, but not least, there's one thing you need to see when in Mallorca: and that's a Mediterranean sunset. After a day exploring the city, after spending your afternoon at the beach at Playa de Palma, after going on a hike or cycling the afternoon away… a Majorcan sunset is what will make you realize the infinite beauty of the island at its most authentic. If you want to discover the best spots to see a sunset when in Mallorca, click here, we've recently published a blog post about it!
Tags: Mallorca
---
activities Mallorcaall inclusive hotels MallorcaHiking Mallorcaholidays MallorcaMallorcaMallorca holidaysmust see places MallorcaPabisa HotelsPabisa MallorcaPlaya de Palmasightseeing Mallorca