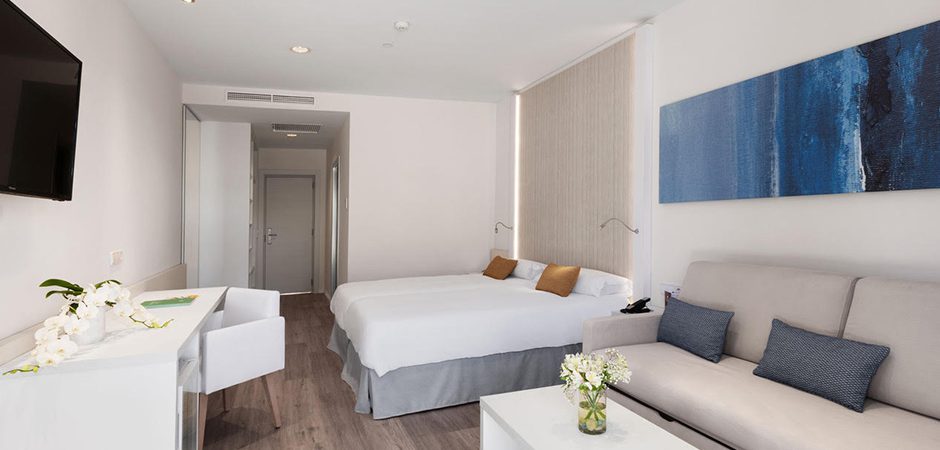 News for the 2020 season at Pabisa Hotels
Let's be real: 2020 is here. Yes, you heard that right: 20-20. Two times twenty. We're literally talking about the end of a decade. And we can't help it buy feeling nostalgic. It has been a wild ride these past ten years. And one thing is for sure: we've learned from our mistakes, we've listened as closely as we could and we're ready to continue to provide nothing but the best all-inclusive holidays at Playa de Palma.
News for the 2020 season at Pabisa Hotels
Every start of a new year is exciting. And this one isn't the exception. But as we're facing 2020, we thought we would go even bigger than normal this year. How could we not welcome the 2020 season with some big news?
This year we're not only growing by one, but we're also actually growing by two hotels. Yes, dear folks, we're welcoming two new members into the Pabisa family.
Pabisa Bali Park
This year Pabisa Bali gets a big brother. At least that's how we see it. Don't you? Pabisa Bali Park is due to open on March, the 6th. One of the most important things about Pabisa Bali Park is that it is our first 4*SUP hotel. It will have 90 rooms and junior suites distributed over 4 floors.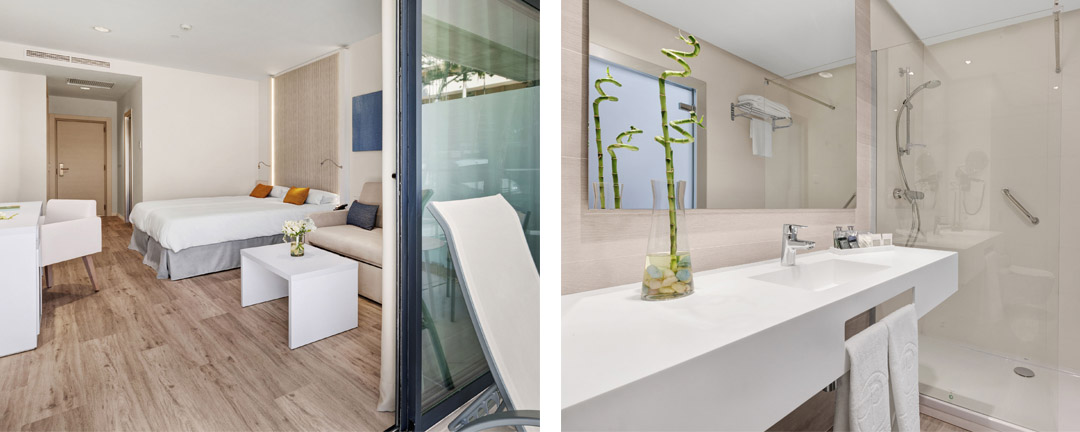 There will be an indoor bar, outdoor bar, outdoor pool, solarium area with loungers and parasols, underground parking, free Wi-Fi, dining room with a terrace outside and conference room with an area of 81m2. Just like you're already aware of, you'll be able to book our all-inclusive program when staying at Pabisa Bali Park to get the best experience at Playa de Palma!
Aubamar Suites & Spa
Aubamar Suites & Spa has a very special meaning to all of us at Pabisa. This will be a 5-star hotel located only 150 meters from the beach. The opening date will be 01/06/2020 and we're definitely excited about this project!
The hotel has 130 Junior Suites and 11 Suites with sea views, in addition to a spectacular spa with an area of over 440m2, outdoor pools, gym and restaurants, all designed to provide the client with an unforgettable stay.
As you can see, 2020 is going to be an exciting year and we cannot wait to build new memories with all of you! Always remember to take a look at our 'special offers' site to get your holiday at the best price!
Tags: Pabisa Hotels, Playa de Palma
---
Aubamar Suites and Spabest all inclusive hotel Mallorcabest hotels Mallorcahotels all inclusive Playa de Palmanew hotelsnew hotels Playa de Palmanews 2020 PabisaPabisa Bali ParkPabisa HotelsPabisa MallorcaPlaya de Palma