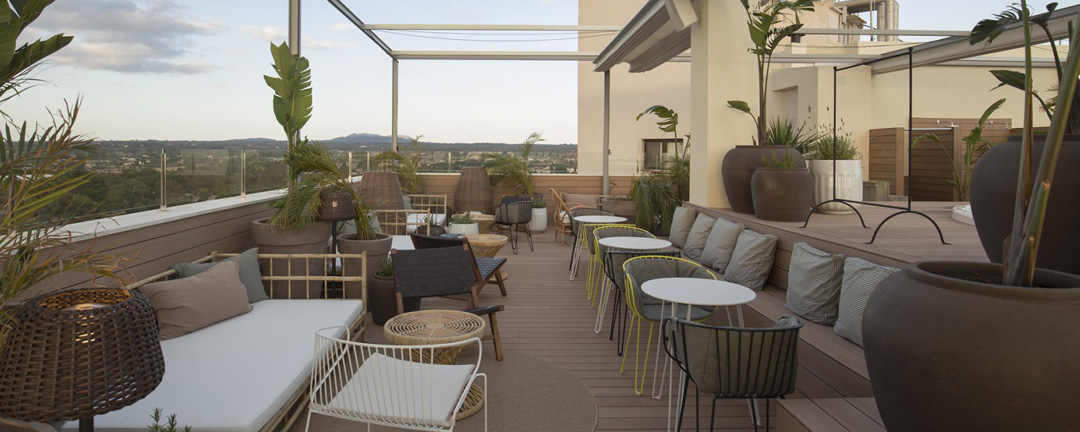 Pabisa Hotels builds the highest Sky Bar in Playa de Palma at the hotel Bali
Playa de Palma, 27th of July 2019.- Pabisa Hotels has given the hotel Pabisa Bali a new Sky Bar with a terrace on the spectacular penthouse floor of the establishment. The Amrum Sky Bar was opened last Friday, the 26th of July, and gave hotel guests and external clients the chance to enjoy the fabulous views from the highest point in Playa de Palma.
The Amrum Sky Bar at the hotel Bali provides a privileged 360-degree panoramic view over the whole of the Bay of Palma, the Porciúncula woods and the stunning Tramontana mountain range in Majorca.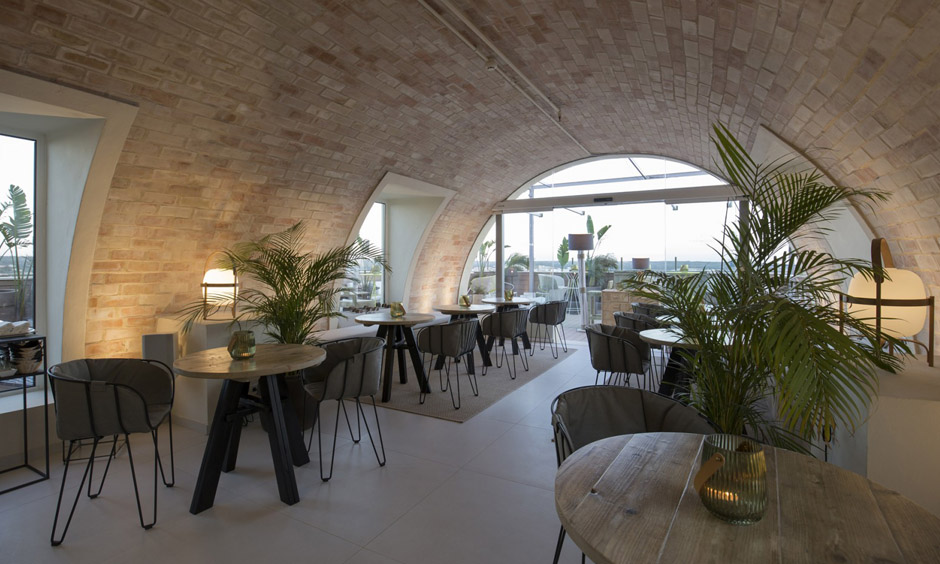 The venue occupies an area of over 500 square metres and includes a lounge with solarium and a giant jacuzzi. If you book in advance, we can also provide a restaurant service for groups and private parties.
Diversification and competitiveness
The opening of this new venue makes the hotel more attractive to all kinds of clients and will increase its competitiveness. Looking to the future, it will enable Pabisa Hotels to extend its activity to include new market sectors, such as MICE tourism (meetings, incentives, congresses, conventions and events).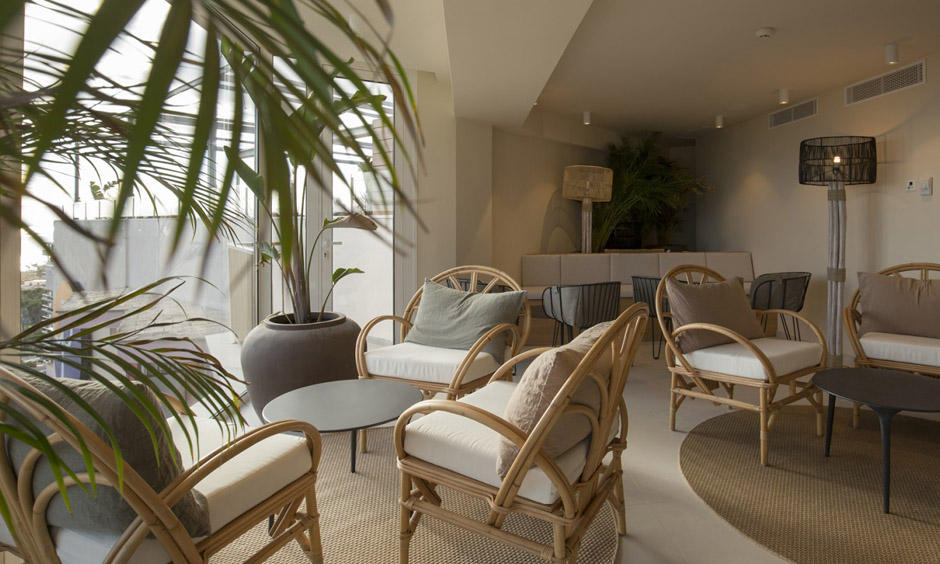 The Amrum Sky Bar will be managed by the Nova Hospitality company. The venue will be open every day of the week, from 10 in the morning until 1 in the morning. In the afternoons and evenings there will be DJ sessions.
1,8 million euros invested in refurbishments
The hotel Pabisa Bali has undergone a partial refurbishment this winter, including the creation of the Sky Bar and the construction of a semi-olympic pool on the premises (making it the only hotel in the area with this kind of facility) and the renovation of the dining room.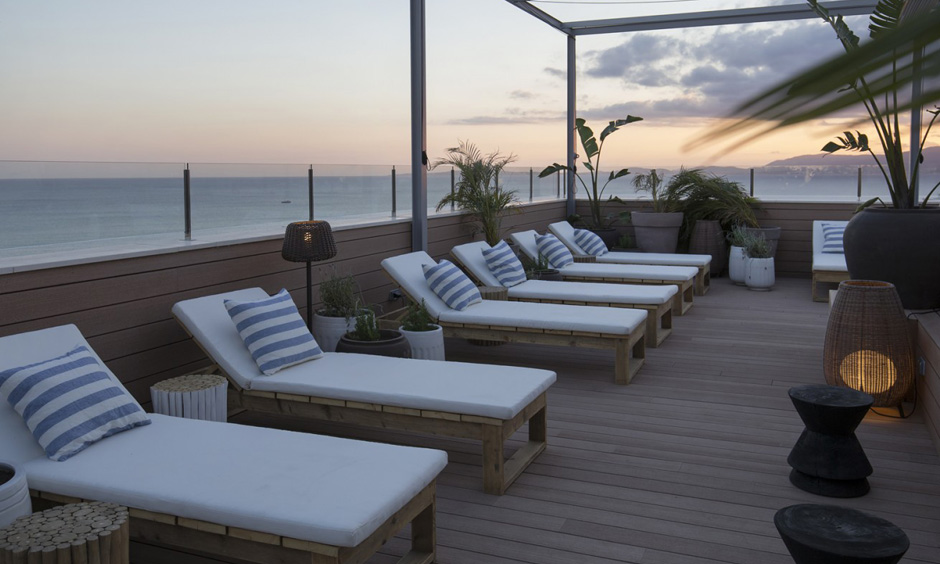 To summarise, this work has meant a 1,8-million-euro investment in the establishment. The projects carried out at the hotel Bali in the Playa de Palma this winter are the second important injection of funds by the chain at this 264-room establishment which was acquired by the company in 2005 and underwent a major renovation in 2013.
Tags: Pabisa Hotels
---
best bar Playa de Palmacocktails Playa de Palmadrinks Playa de Palmaholidays MallorcaPabisa BaliPabisa Bali sky barsky bar Mallorcasky bar Palmasky bar Playa de Palmasky bar with views Playa de Palmaviews and cocktails Playa de Palma