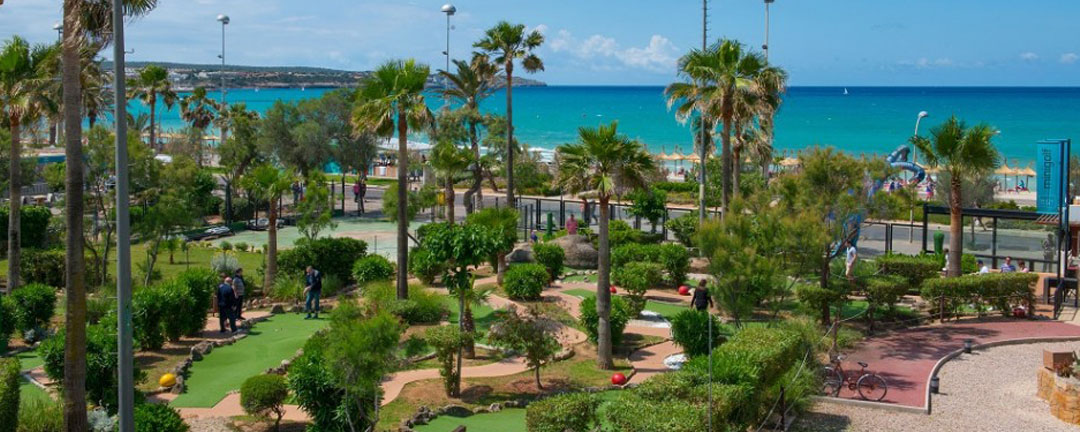 Play mini golf in Playa de Palma: Dino mini golf
There are a few things that say 'holidays' really out loud: not having to answer calls or e-mails, not waking up with an alarm, eating more than normal and… playing mini golf. Right?
We don't know why, but we've always felt mini golf was a perfect way of enjoying some holiday time. And we want you to have that holiday feeling too; which is why we're telling you all about the best mini golf at Playa de Palma, home to our Pabisa Hotels.
Dino mini golf Playa de Palma
First thing we love about mini golf: it's perfect for everyone. You can go play with your friends, with your significant-other and / or with the kids. 'I don't want to play mini golf', said no one ever. First problem solved. Everyone loves mini golf and we're sure you're not the exception.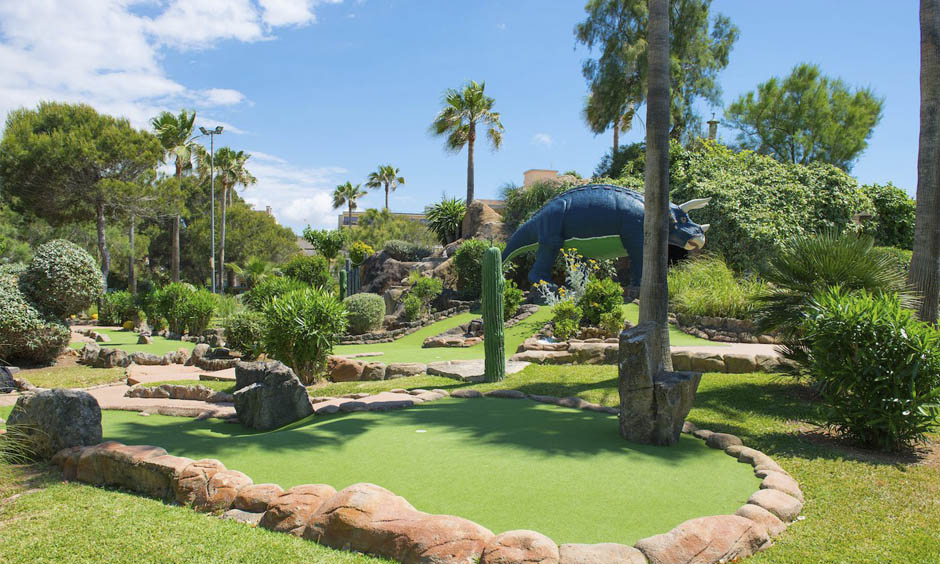 When staying at Pabisa Hotels in Playa de Palma you'll get to go play some mini golf at the biggest and best mini golf there is in the area. At Nova Beach Lounge, the Dino mini golf will be waiting for you.
At the Dino Mini golf by Nova Beach Lounge, you can choose to play from 18 holes up to 54 divided over three different courses, surrounded by lush vegetation and in a privileged location, inside the Nova Beach Lounge and overlooking the El Arenal beach. All the courses have been updated with brand new, high quality grass recently, adding an extra tick for excellent quality!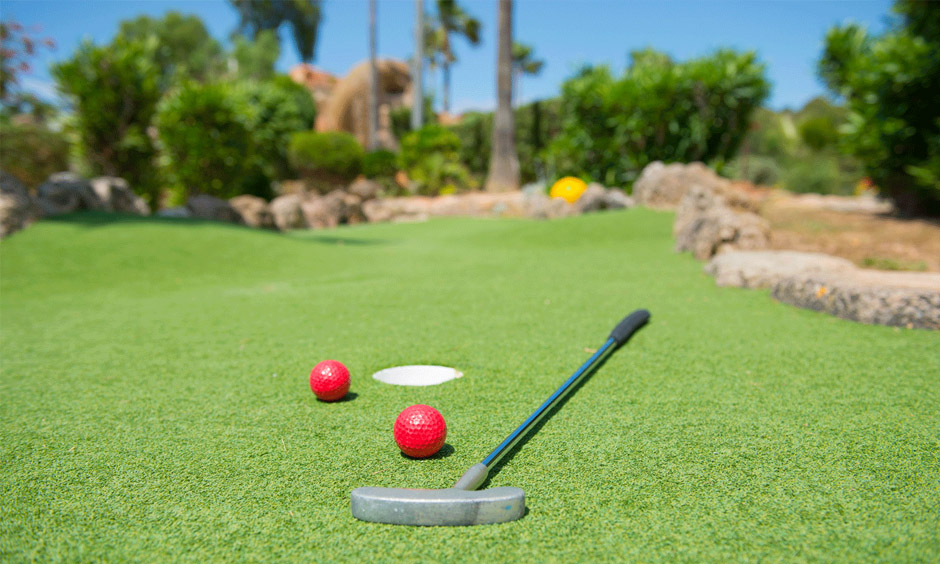 This mini golf at Playa de Palma is open from 9h to 00h and all the staff is very friendly and helpful!
Here's a little extra good news: if you book the all-inclusive plus program at Pabisa Hotels, you'll get free entrance to the Dino mini golf!
Tags: Playa de Palma, Sports & Leisure
---
all inclusive hotels Mallorcaall inclusive hotels Playa de Palmagolfgolf Mallorcagolf Palmagolf Playa de Palmaholidays Mallorcaholidays Playa de Palmamini golfmini golf Mallorcamini golf Palmamini golf Playa de PalmaPabisa HotelsPabisa Hotels all inclusive