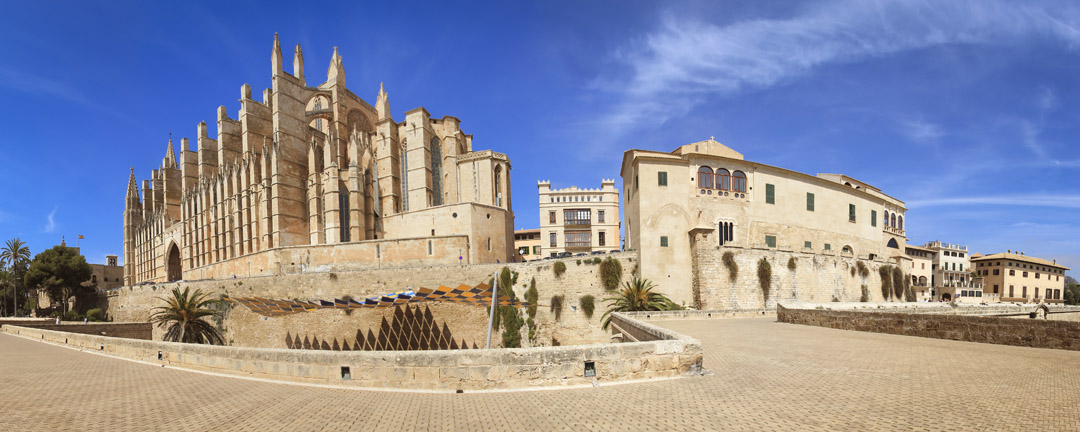 Sightseeing in Palma de Mallorca
At Pabisa Hotels, we often get asked by our guests for a definitive sightseeing guide to Palma. And while there is so much to see in our special city, we've compiled a selection of some of our favourite sights and destinations. Happy exploring!
Places of historical significance
La Seu Cathedral
We start with one of the best-known stops on the sightseeing trail: the spectacular Cathedral of La Seu, which occupies a prime position between the sprawling Port and the Old Town. It's a true testament to the magic of historical architecture, with its large rose windows and 20th-century renovations helmed by the modernist genius Antoni Gaudí. A small entry fee is payable, but it's well worth it for a look inside.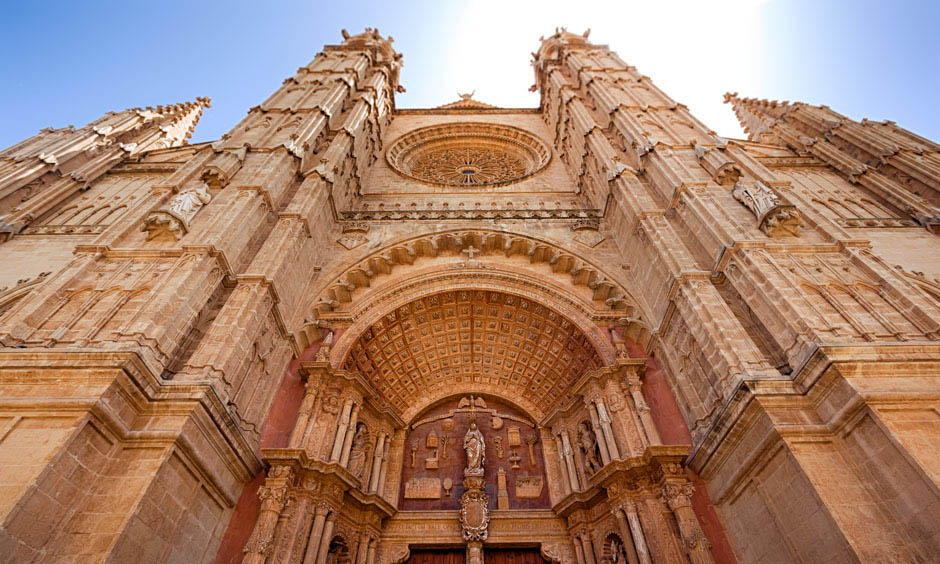 Almudaina Palace
Another of Palma's historically significant structures is the Royal Palace of La Almudaina. Shaped by Roman and Arab rule on the island, it is the home of Spanish royalty past and present during their visit to the island of Mallorca. There is a lot to see inside, from historic tapestries to the impressive Moorish arches. A small entry fee is payable.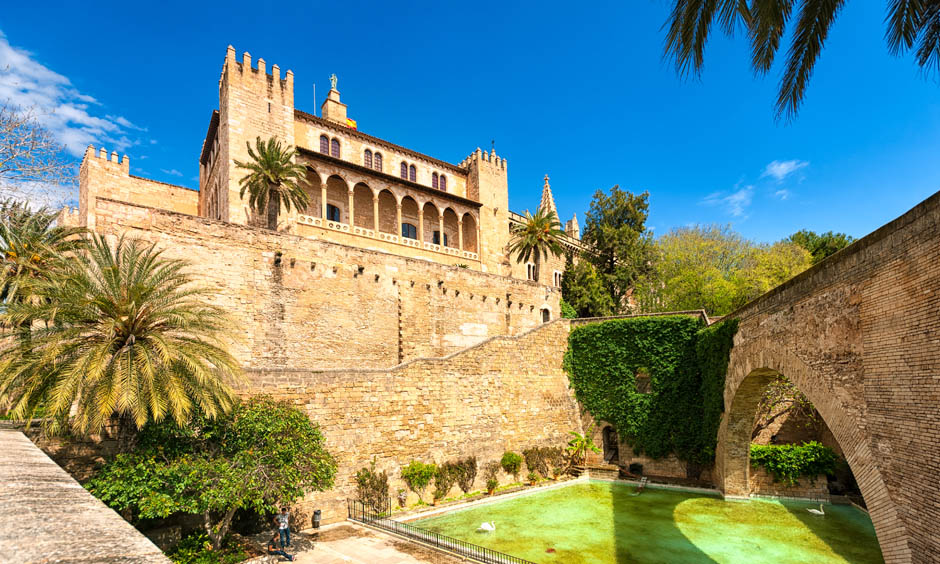 Arab Baths
The Arab Baths, located within an old manor house in the Old Town, date back to around the 10th century and are one of the last reminders of the time when Palma was kown as the Arab city of Medina Mayurqa. Great effort has been put into salvaging the original structures, from the Roman columns to the domed tepidarium. The gardens around the baths are equally stunning.
Bellver Castle
A unique 14th century castle nestled amidst the lush green pine forests overlooking Palma, Bellver Castle has become the seat of Mallorquin history, boasting a museum dedicated to telling the story of the island's past. In the summer you can also catch a classical concert there, or just admire the views of the city below.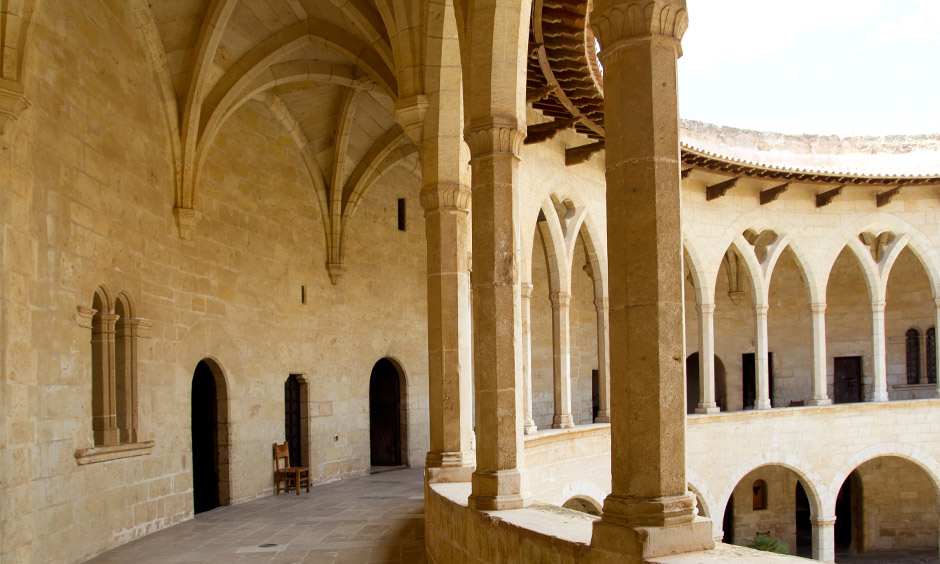 Neighbourhoods
La Lonja
The quarter of La Lonja is the foodie quarter of Palma. With its world-class selection of restaurants, bars and clubs housed within beautiful stone buildings, it's the best place in town for dinner or drink with friends and family. Stroll down the Calle Apuntadores, the main street that winds its way through La Lonja, and soak up the energy that pulses around you.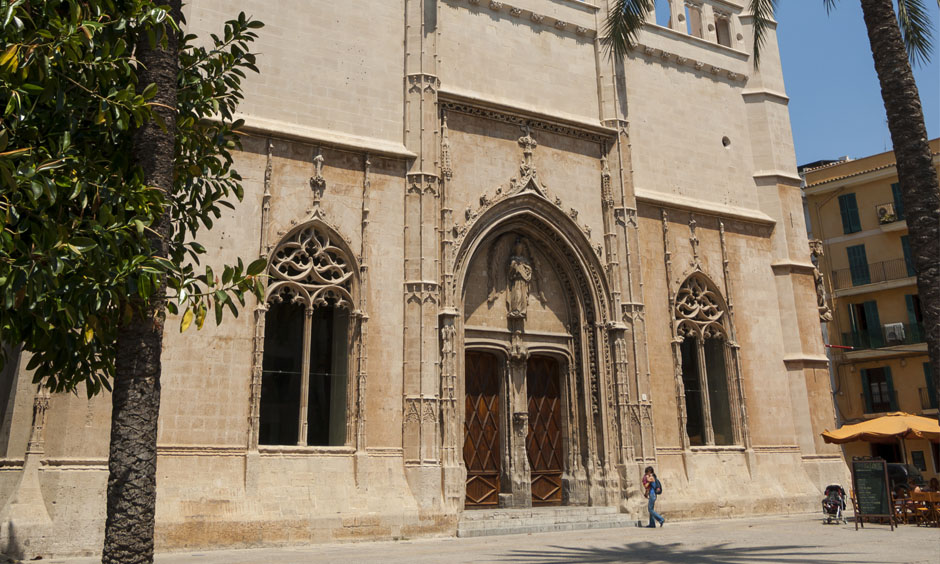 Borne and Jaime III
We know we said this was a sightseeing guide, but no trip to Palma would be complete without a bit of shopping. For the best stores, head to the Paseo del Borne, one of the main shopping streets home to brands such as Rialto Living, Louis Vuitton, Hugo Boss, Zara and many more. Visitors always marvel at the elegance of this avenue, which exudes glamour at every corner. The Avenida Jaime III is another popular shopping vein in the city. Lined with beautiful 20th century neo-Baroque buildings, it's home to the department store El Corte Inglés, as well as other internationally renowned brands.
Palma Old Town
The beating heart of any city is its old town. And Palma is no different. With its narrow, cobbled streets, grand manor houses, elegant courtyards, gothic churches and romantic squares, it's the place to visit it you want to experience what this city is truly about. Modernity and history are in perfect alignment here, with new shops mixing with antique and vintage stores. If you're a lover of markets, then the Mercat de l'Olivar is for you. With an incredible selection of local produce, from fish to wine and everything in-between, it's one of our favourite spots in town.
Santa Catalina
Santa Catalina is where the action is. It has its own character and vibe, offering an abundance of restaurants, bars, cafés and shops that celebrate the laid-back lifestyle Mallorca has become so famous for. If you're looking to get some cool snaps for Instagram, then you're in the right place…think colourful façades, wooden shutters and charming balconies decorated lovingly. Santa Catalina is home to another popular indoor market, which is frequented by locals and tourists alike.
Portitxol
Portitxol is Palma's seaside neighbourhood, where you will find a small marina, as well as cool restaurants and beach bars. Once a fishing village, this corner of Palma has now firmly established its reputation as the go-to place for a relaxed drink by the sea. While Portitxol is on the outskirts of Palma, you can easily walk there from the city centre along the seafront promenade, where you will undoubtedly encounter runners, skateboarders and dog walkers.
We hope this guide will help you plan your day out in Palma and to soak in the singular beauty and atmosphere of our city. If this has put you in the mood for a trip to Mallorca, we will be pleased to welcome you at Pabisa Hotels!
Tags: Mallorca, Palma de Mallorca
---
all inclusive hotels Mallorcaall inclusive hotels Playa de Palmadiscover Palmaholidays MallorcaPabisa HotelsPlaya de Palmasightseeing Mallorcasightseeing Palmasightseeing Palma de Mallorcatourism Mallorcatourism Palma