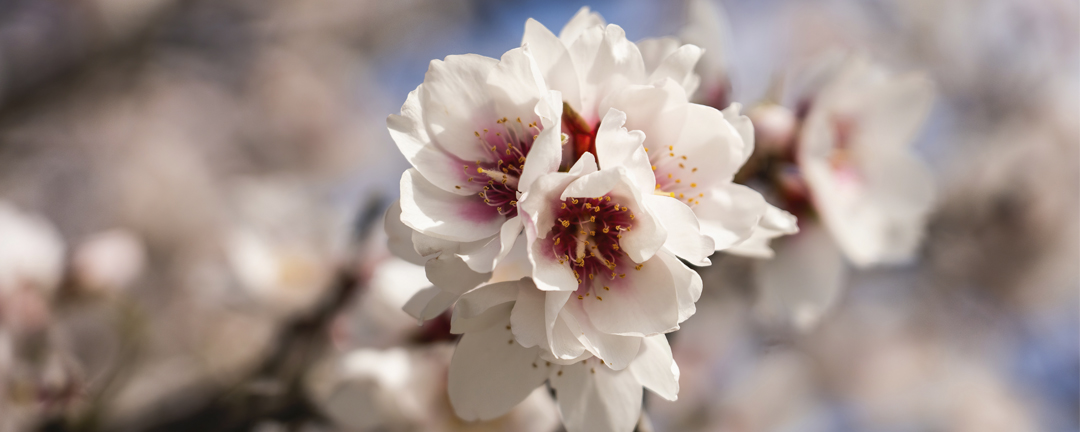 Almond blossom in Mallorca
Mallorca is known for many things: its breath-taking beaches, its impressive mountain range, its charming villages, its lively and fun capital city, its never-ending cycling and hiking paths… no question asked, the island offers something for everyone!
Winter in Mallorca
It doesn't matter if you're looking for an active holiday, if you're a foodie, if you're into cultural events and art, if you're a nature lover… you will absolutely find what you're looking for on this sunny island called Mallorca during the colder months.
And during winter, especially in January and February a very special natural phenomenon takes place on the island. 
Almond blossom in Mallorca
It is during this time of the year that the island taints into soft, beautiful colours. Due to the beginning of the flowering of the almond trees, Mallorca's countryside stains soft white and ethereal pink tones. Thousands of almond trees burst into blossom covering the island with a white blanket, featuring one of the most beautiful pictures of winter the island. In the three colours, white, blue and pink, the flowering almond trees anticipate spring when winter is not over yet, an image that has been recreated by painters, novelists and photographers throughout history.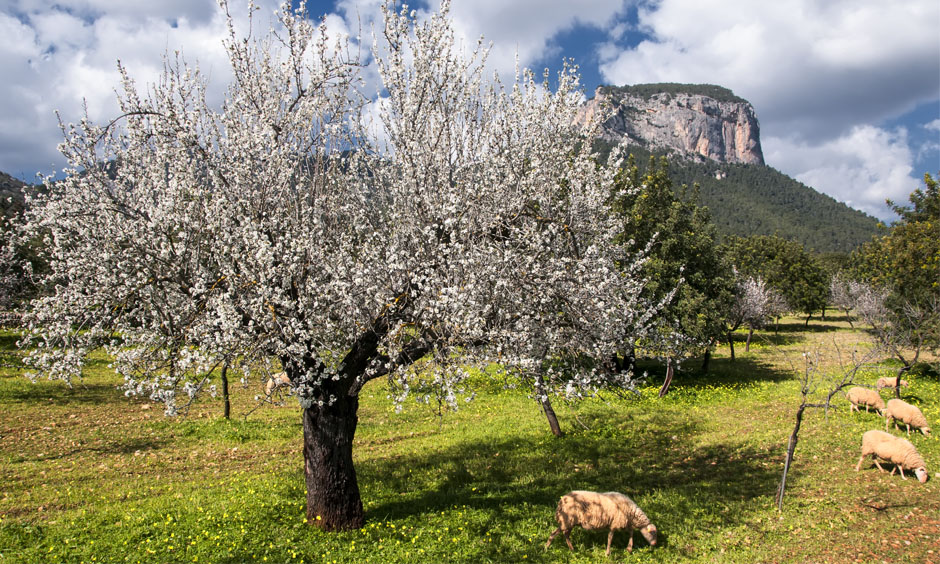 Why does this phenomenon happen? It is mostly due to the mild Mediterranean temperatures, causing premature flowering. The shape of the delicate flowers of almond changes depending on its variety and their colour ranges from pure white to pure pink, passing through light blue.
The natural phenomenon of almond blossom in Mallorca runs for several weeks and ends at the end of February. There are plenty of places to see this unique image performed by nature, but the areas we would recommend to check it out would be: the district of Raiguer, Bunyola and Sóller, Llucmajor and its surroundings and some viewpoints in different areas.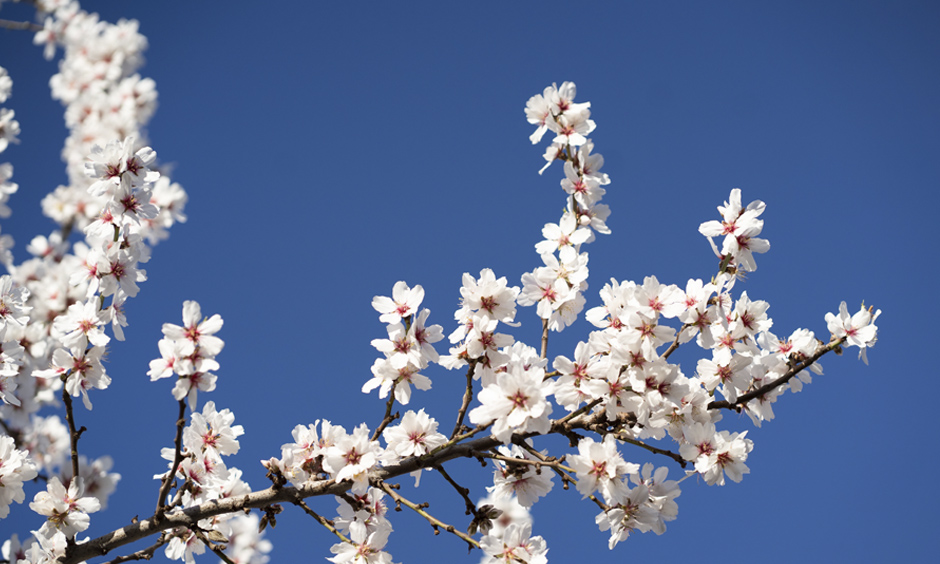 Good news is that we're opening Pabisa Bali Park & Tower on the 11th of February, giving you plenty of time to enjoy this natural phenomenon. Also remember that the cycling season is fully on and that you can enjoy a special cycling holiday while staying with us.
Tags: Mallorca
---
all inclusive hotels Mallorcaall inclusive hotels Playa de Palmaalmond blossomalmond blossom Mallorcacycling MallorcaHiking Mallorcaholidays MallorcaMallorca holidaysMallorca naturenaturenature MallorcaPabisaPabisa HotelsPabisa MallorcaPlaya de Palmawinter holidays MallorcaWinter in MallorcaWinter Mallorca