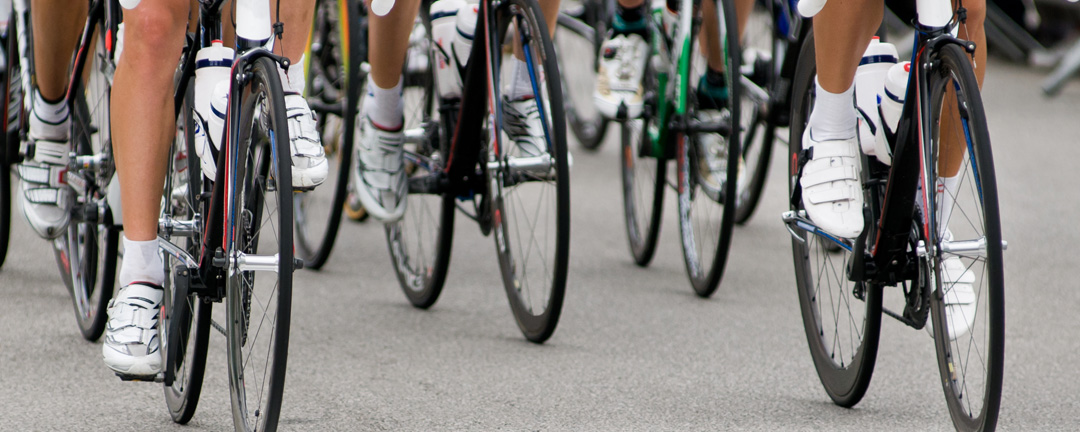 Your cycling holiday on Mallorca
Mallorca is all about those two-wheel adventures. A veritable paradise for cyclists, this piece of land in the Med has established itself as the go-to destination for those looking for challenging rides, beautiful scenery and cycling-friendly infrastructure. There are hundreds of Mallorca cycling guides out there, but we wanted to give you some real inside tips to help you make the most of your cycling adventure on the island. Because, after all, there is so much to see and discover that it can be hard to do it right. So, strap on that helmet, clip in your cleats and let's ride!
Our most important word of advice for cycling success is: pick the right season!
Indeed, any seasoned Mallorca cycling veteran will tell you that the best seasons to visit the island with your bike are spring and autumn. There are many reasons why, but we've summarised the four most important ones: a) the milder temperatures, b) the reduced traffic flow, c) the vibrancy of the natural landscape, d) the atmosphere. Let's dive deeper into each of these.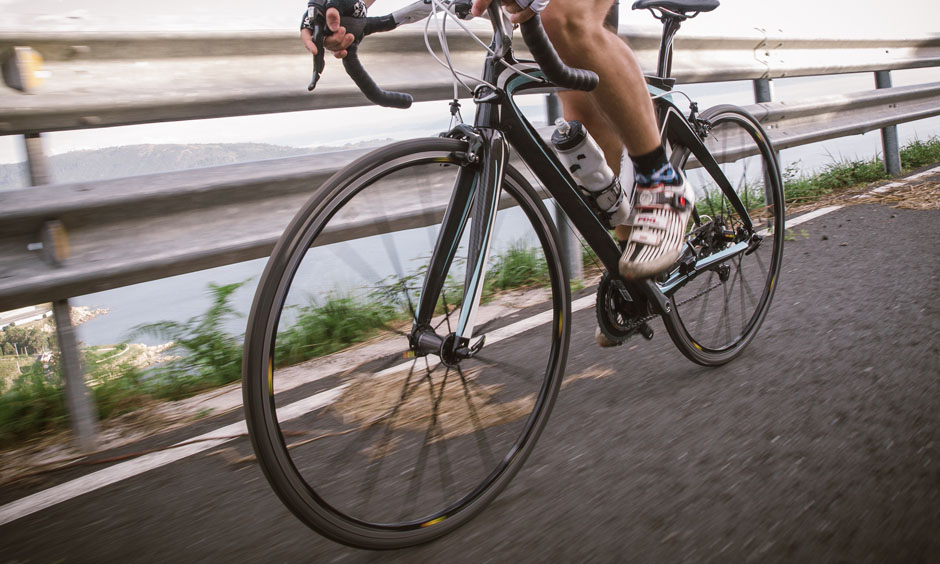 Moderate temperatures and sun
For cycling to be at its most enjoyable, you're looking for that goldilocks sweet spot when it comes to the temperature. Too hot, and you'll find yourself dripping sweat from the very first pedal stroke. Too cold, and you'll most likely freeze on the higher ascents. That's why spring and autumn are the perfect seasons for your cycling adventure. The climate during these months is mild, with temps in the mid-teens, meaning you can explore all day long and push yourself to your physical limits without having to contend with sweltering heat or icy cold. 
Reduced traffic flow
We also mentioned the reduced traffic flow. In summer the island is teeming with tourists, and thus with rental cars. Especially along the popular roads, like the Ma-10 which snakes its way through the Tramuntana mountains, you'll come face to face with streams of cars and busses, making ascending and descending at your own speed challenging. It's also way more nerve-wracking. In spring and autumn, the roads are almost deserted, especially if you head out in the mornings. Of course, there will be a lot of fellow cyclists out and about, but that only aids with motivation.
Vibrant nature
Mallorca is an island of abundant natural beauty. There's a reason why the stunning Tramuntana mountains, with their rugged canvas of rocks, pine trees and shrubbery, are plastered all over postcards. You simply can't help but fall in love with these monuments of nature!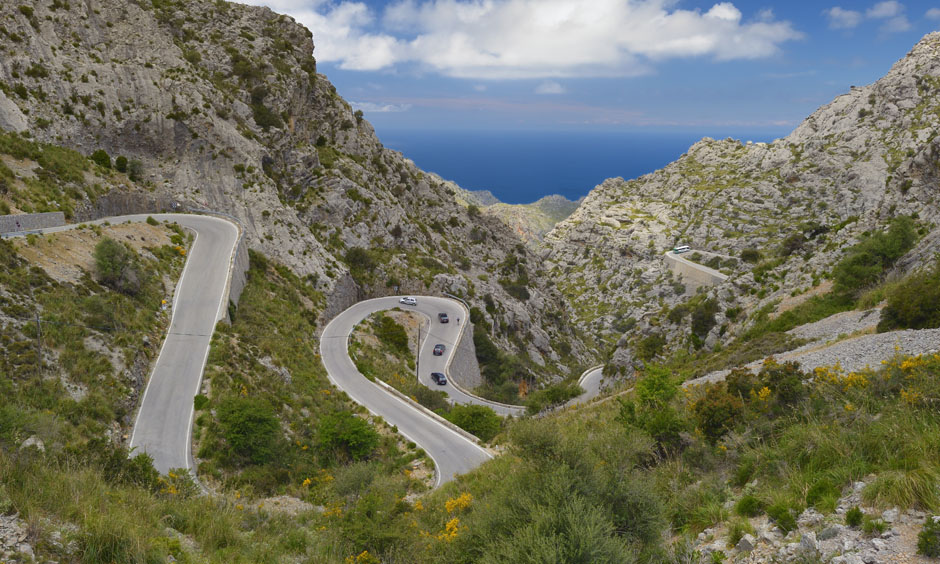 Then there are the coastal roads, those which drink in towering cliffs, hidden coves and beautiful villages perched on the hillside. And while Mallorca's landscape is stunning year-round, it is at its most beautiful in the spring and autumn, when the skies are the deepest blue and the vegetation is the greenest green. Everything just feels fresher, more vibrant, more alive.
Community vibe
Finally, we're here to talk about the atmosphere. Because if you're a die-hard cyclist, you know that one of the greatest joys of pedalling around on two wheels – apart from feeling that sweet burn in the muscles of course – is the community aspect of this sport. And no place does 'cycling community' better than Mallorca. Connections happen everywhere: on a climb, at a traffic light or at one of the many specialised cycling cafés that are dotted all around and which have made it their mission to serve the best coffee and delicious treats to their fellow cyclists. If you're lucky, you might even encounter one of the many pro cycling teams that flock to the island in the quiet months. Just one word of advice: if you try to keep up, make sure you still have enough left in the tank to get home!
At Pabisa Hotels, we have incredible facilities for cyclists, including our Pabisa Bikes. Visit our website to discover more on why we are the ultimate destination for your bike holiday to Mallorca.
Tags: Mallorca, Pabisa Hotels, Sports & Leisure
---
all inclusive hotels Mallorcaall inclusive hotels Playa de Palmacycling holidaycycling holidays Mallorcacycling routes Mallorcaholidays MallorcaPabisa BikesPabisa HotelsPabisa MallorcaPlaya de Palma