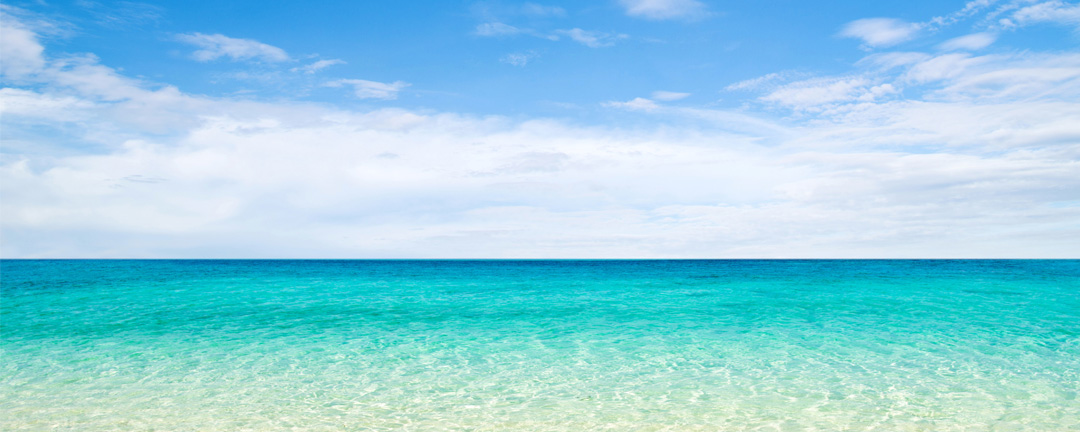 Holiday at the beach
Summer season is fully on in Mallorca! And one thing we're very happy about is the fact that this means that we can spend every day at the beach enjoying the calm waters of the Mediterranean and soaking up the Majorcan sun. Are you day dreaming about a holiday at the beach too? Keep reading!
Beach holiday in Mallorca
It is impossible to speak about Mallorca and to immediately think about white-sanded beaches with crystal clear waters. Mallorca is a Mediterranean island boasting over 260 beaches and coves with a stunning natural scenery. The island is home to impressively shallow waters and dramatic cliffs and has become an all-time favorite destination for holiday-makers looking to spend their holiday at the beach.
There are different type of beaches on the island. If you're looking for a long sand beach with tranquil waters and beautiful colors, there are four beaches we believe could suit your needs: Playa de Muro, Alcudia, Es Trenc and Playa de Palma. Known to be the longest beaches on the island and perfect for families with kids, these beaches are a must-visit when on the island. You can find out more about our recommendation of great beaches for families by clicking here.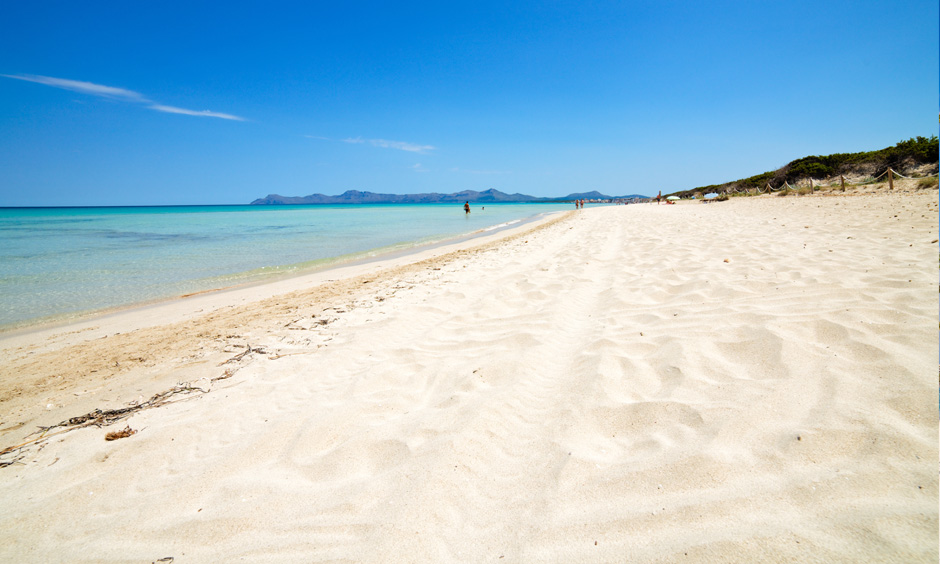 Idyllic coves are also on the menu when traveling to Mallorca during summer. Due to a natural scenery like no other, Mallorca is home to impressive coves showing off steep cliffs and both rocky and sandy scenarios to dive into turquoise water. Some of our favorite coves are: Cala Pi, Caló des Moro, Cala d'Egos and Cala Gat. But the list goes on and on!
Holiday at the beach in Mallorca
If you're planning on spending a holiday at the beach in Mallorca, we've got some good news! All of our all-inclusive hotels are located metres away from one of Mallorca's longest sandy beaches: Playa de Palma. Due to this smart location (we're also a 10 minute car ride away from the airport) you will be able to spend as many beach days as you want, but still be close to the capital city and stay at one of Mallorca's most visited holiday resorts: El Arenal.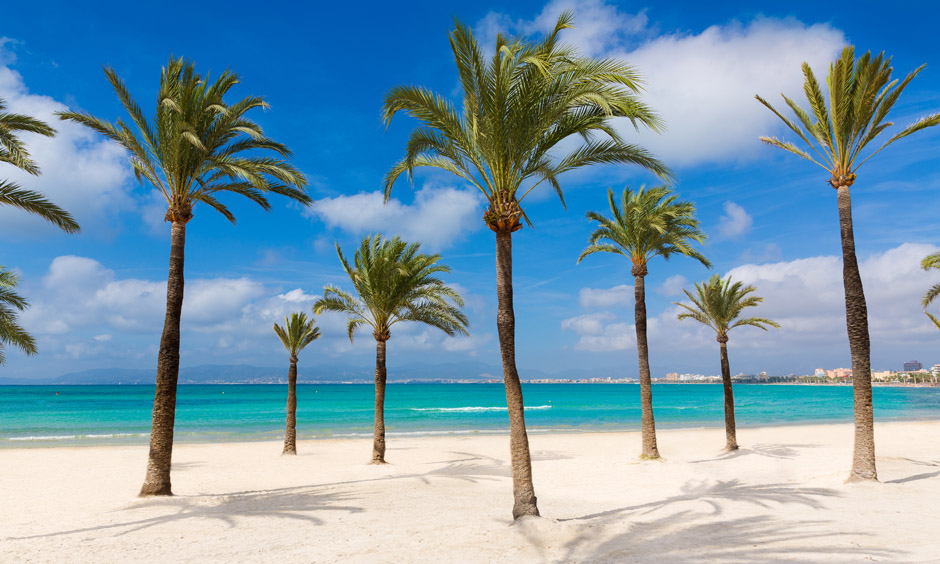 The best part? At Pabisa Hotels we will be pleased to welcome you and take good care of you. Our all inclusive plus program guarantees not only a fully covered stay at the hotel, but fun activities in the area too. Check it out by clicking here!
We're looking forward to having you enjoying a lovely holiday at the beach at Pabisa Hotels!
Tags: Playa de Palma
---
All inclusive holidays Mallorcaall inclusive hotels Mallorcaall inclusive hotels Playa de Palmabeach holidaybeach holiday Mallorcabeach holidaysholiday at the beachholidays MallorcaMallorcaMallorca holidaysPabisa HotelsPlaya de Palma