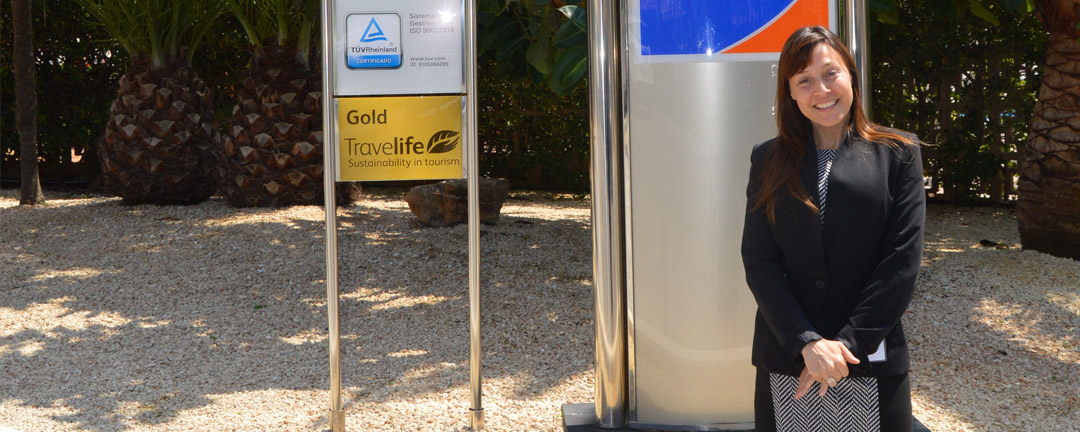 Interview with Marian Cuenca, manager of the Pabisa Bali hotel: "There's chemistry between me and Pabisa Hotels"
Marian Cuenca is the manager of the Pabisa Bali hotel in Playa de Palma and has been for the last two seasons. She joined Pabisa Hotels in 2007, having worked previously with Riu Hotels. Before the Bali hotel, she spent four years at the Pabisa Sofía and five at the Pabisa Chico. In this new stage as manager of a four-star hotel there are great changes ahead which will benefit both guests and employees. "Always improving, that's what we work towards", emphasises the manager.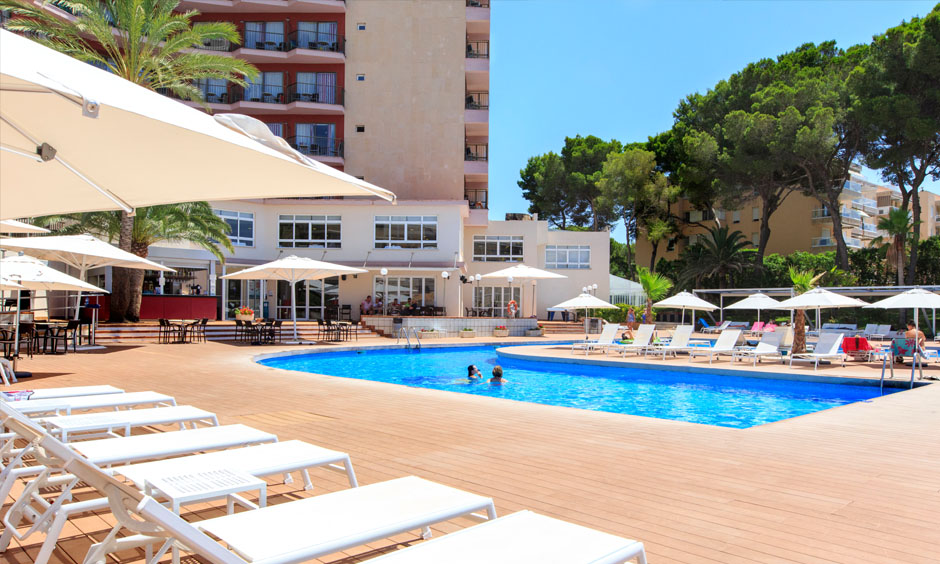 QUESTION: How does the hotel foresee the 2018 season?
ANSWER: We are looking forward to it, although we are also a little nervous because we will be undertaking the construction of the new Pabisa Bali Park, however, we are all very excited and we have lots of projects on the go, including a new work system that we started last year, and we are continuing to develop which is proving very successful.
Q: What are the main improvements or differences that hotel guests will notice this year?
A: Amongst the main features are two new, latest model lifts which are especially appreciated by our repeat guests. On an internal level, for employees, there are also improvements as we have new entrance doors to the hotel, with individual, non-transferable ID cards which facilitate access and also mean that reception staff can concentrate on attending to our guests. With regards to services, we have raised quality standards and improved work processes. We have also increased the budget for food and beverages resulting in higher standards across the board.
Q: What does Pabisa Hotels mean to you?
A: It's my professional life, not just because of the years I have spent with the company, but also because I feel so involved in their future project. There's chemistry, I can't explain it any other way. I also greatly admire Onofre [Onofre Pascual Vera, CEO of Pabisa Hotels] because he has brought about an incredible expansion of the company, he has very clear ideas and he has presented an exciting future project that will improve quality standards throughout.
Q: Why should we choose to stay at the Pabisa Bali hotel?
A: Because of the staff, as much those working here now as those who will work here in the future, as our team will always dedicate 100 per cent effort into ensuring that our guests are as happy as possible. We also have to say that the hotel is in a perfect location in many ways; just metres from the beach and the best nightlife in Playa de Palma, close to the airport, main transport links and Palma city centre.
Q: What measures does the management take in order to ensure the wellbeing of guests and employees of the hotel?
A: We are people providing a service for people. We treat our clients as we would wish to be treated. We know that there is a huge choice of similar hotels in Playa de Palma, and that the difference depends on the staff. We consider it really important that our staff have the tools they need to carry out their work to the highest standards, and we also want them to feel motivated, protected and valued by the management. You have to give in order to receive. It's complicated to get good staff and it's important to look after them.
Q: The chain was recently awarded the Travelife Gold certificate, what do you do in terms of sustainability?
A: We undertake a high level of control of dangerous and urban waste products since 2017. We are meticulous in sorting internal and external waste, we are gradually changing all the lighting to an energy saving system, we have movement detectors, we have strict measures in place to control water and energy consumption and we recycle all our paper. We continue to create new objectives and, in 2018, we have eliminated all the single use plastic bags which we previously provided for our clients in bathrooms and with the picnic lunches.
Q: Finally, which places in Majorca do you recommend that your guests visit?
A: I recommend that they visit the mountain areas, as they are beautiful, especially the villages of Fornalutx, Deiá or Valldemossa. I also encourage them to hire a car and discover the other side of the island, see the bays and beaches in Santanyí and Calas de Mallorca. The island is full of contrasts for visitors to enjoy; the north is more family orientated, the food is fabulous in the towns in the middle of the island, the mountains are great for excursions …….and close to the hotel, they should, of course, see the new promenade in Playa de Palma, which gets prettier all the time.
Tags: Pabisa Hotels
---
all inclusiveAll inclusive holidays Mallorcaall inclusive hotels Mallorcaall inclusive hotels Playa de Palmabest hotels Mallorcaholidays MallorcaMallorca hotelsPabisa BaliPabisa Hotel MallorcaPabisa HotelsPlaya de Palma Hotels