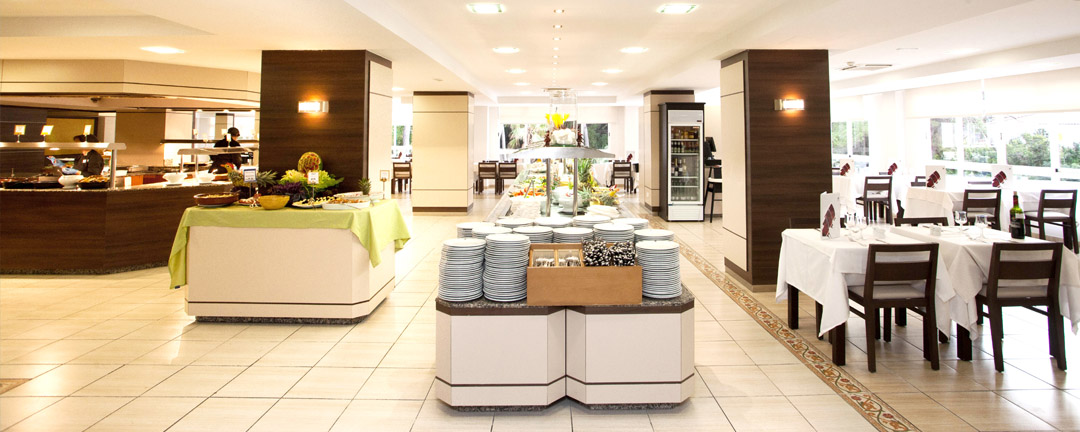 Pabisa restaurants: first-class gastronomy
One of the things we love the most about being on holidays is not to worry about cooking. Even though we enjoy getting the family together and hosting a nice dinner every once in a while, we must admit that having it all done for you is a wonderful feeling, isn't it?
And we know that when you're on holidays you deserve to eat what you enjoy the most. After taking this into consideration we designed a complete gastronomic program for all of our Pabisa Hotels.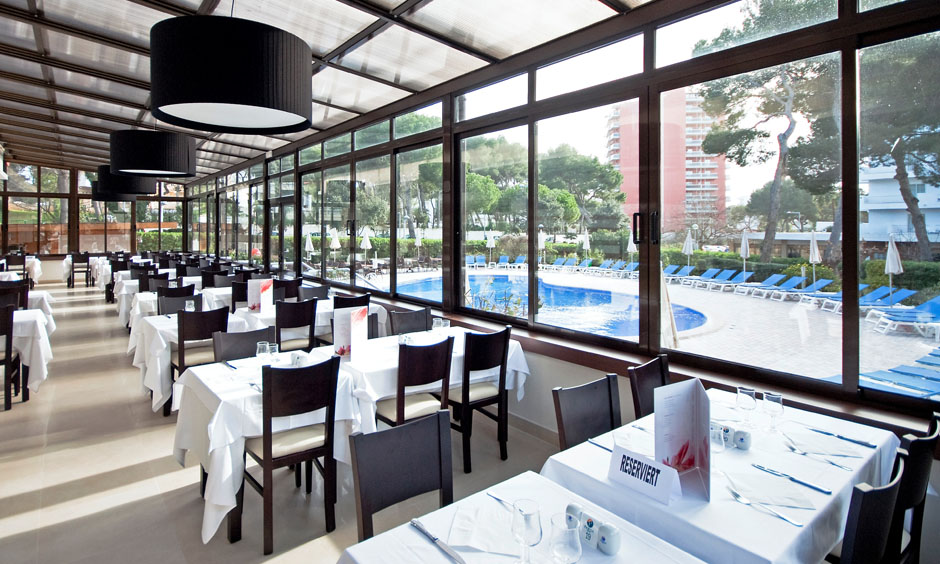 One thing is for sure: our buffet has something to suit everyone's wishes. Fresh, tasteful and varied cuisine is the starting point at the Pabisa restaurants.  You can enjoy our varied continental breakfast buffet, with wholemeal products and show-cooking.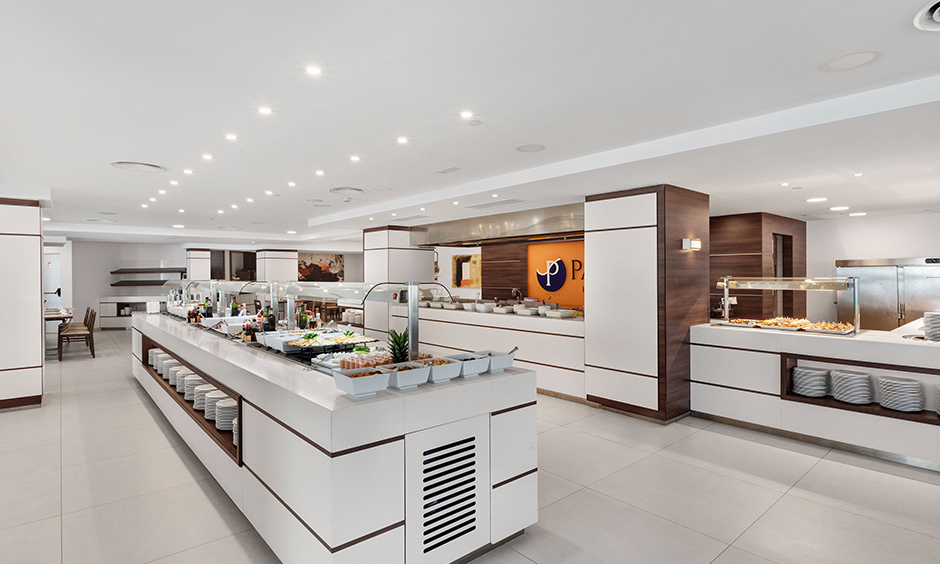 At midday there is a hot and cold buffet with show-cooking and a wonderful selection of desserts and in the evening an extensive hot and cold buffet with show-cooking dishes prepared while you watch. At our hotels you will find the team at the restaurant for you to ask any questions or give you all kinds of possibilities when having some sort of allergy. Don't hesitate to ask us!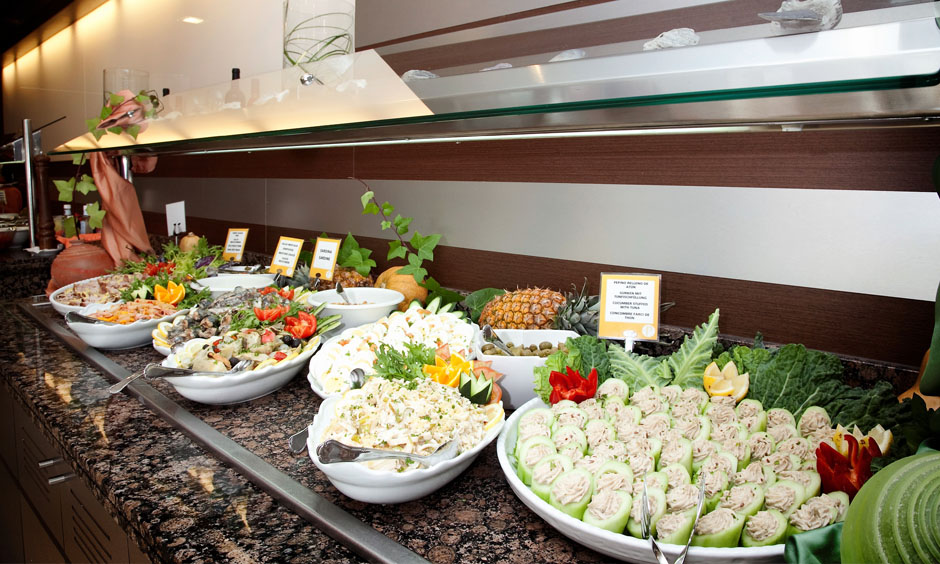 Twice a week there are themed buffets in the evening (more information at reception).With our All Inclusive Plus Service, you can enjoy cakes, sandwiches and baguettes, coffee and biscuits and drinks (with or without alcohol) at the hotel bar during the times stated. With the All Inclusive Plus programme you can also use additional services outside the complex.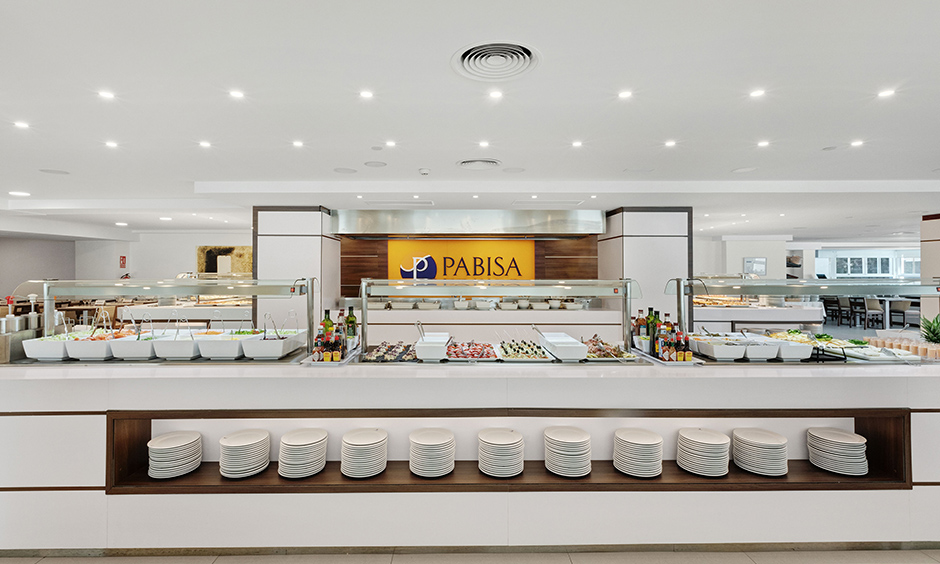 We definitely recommend visiting Pabisa Hotels with the 'all inclusive plus' program, as this will offer you the possibility of not having to think about organizing breakfast, lunch, nor dinner any day. You will have many possibilities to enjoy the best Mediterranean cuisine inside the hotel and out.
Tags: Pabisa Hotels
---
all inclusive hotels Mallorcaall inclusive hotels Playa de Palmabest hotels Playa de PalmaMallorcaPabisa gastronomyPabisa restaurantsPlaya de Palma Hotelsrestaurants Pabisarestaurants Playa de Palma